Orange & Almond Granola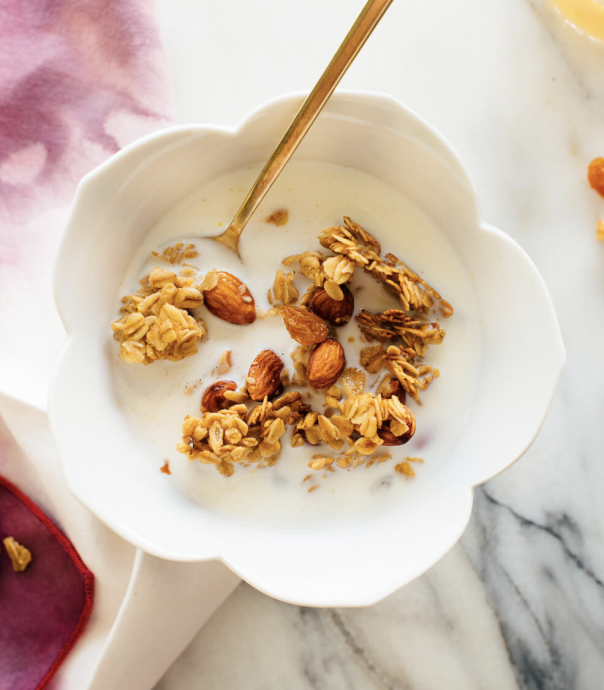 The combination of fresh orange zest, honey, cinnamon, toasted almonds, vanilla and golden raisins is undeniably divine.
This granola would be a fun and simple weekend project to make with your loved ones. It would also make a delicious gift for your friends, family or new neighbors. Enjoy it plain as a snack, or add milk or yogurt for a wholesome breakfast.
Ingredients:
2 teaspoons orange zest (from about 1 ½ oranges, preferably organic)
2 tablespoons sugar
4 cups old-fashioned rolled oats
1 ½ cup raw almonds
1 teaspoon fine sea salt (if you're using standard table salt, scale back to ¾ teaspoon)
1 teaspoon ground cinnamon
½ cup extra-virgin olive oil or melted coconut oil
½ cup honey or maple syrup
1 tablespoon vanilla extract
¾ cup raisins, preferably golden