Simple Feta and Toasted Almond Salad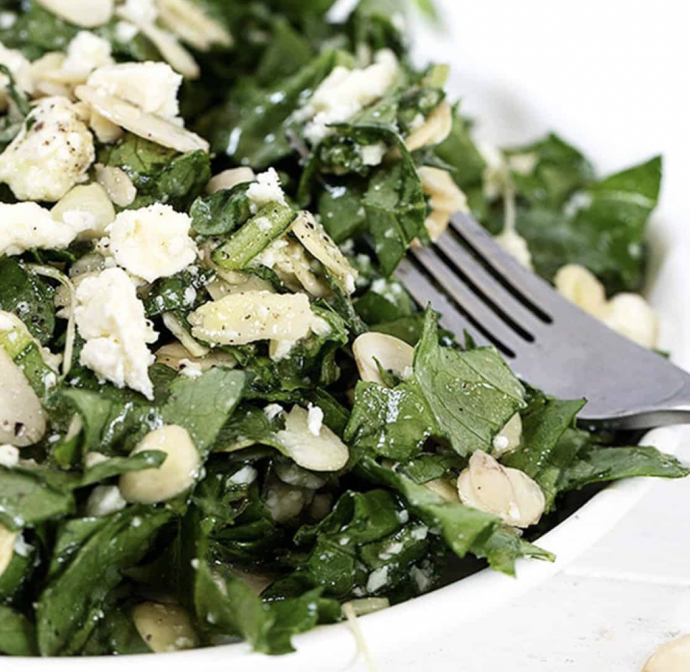 A simple salad with romaine lettuce, crumbled feta and toasted almonds, tossed with a sweet/sour/garlic vinaigrette.
Today I wanted to share this simple salad, that is a copycat of a salad a local restaurant features. While it doesn't have a lot of ingredients, it is surprisingly satisfying!
I think what makes this salad special is the lovely combination of flavours – from the crisp greens, to the toasted almonds, then the salty feta and all tossed in a simple sweet/sour/garlic vinaigrette. I love this simple salad and hope you will, as well!
Ingredients:
Vinaigrette:
1/4 cup canola oil, or sunflower, vegetable oil, or other neutral-tasting oil
1/4 cup unseasoned rice vinegar, or seasoned and reduce the brown sugar by half
4 tsp brown sugar, packed
1 tsp fresh garlic, finely grated, loosely packed
For the salad:
3 - 4 cups Romaine lettuce, chopped
1/3 cup Feta Cheese, crumbled
1/4 cup Sliced almonds, toasted *see Notes below for how to toast almonds
Salt and Freshly ground pepper