White Pizza with Goat Cheese, Honey and Walnuts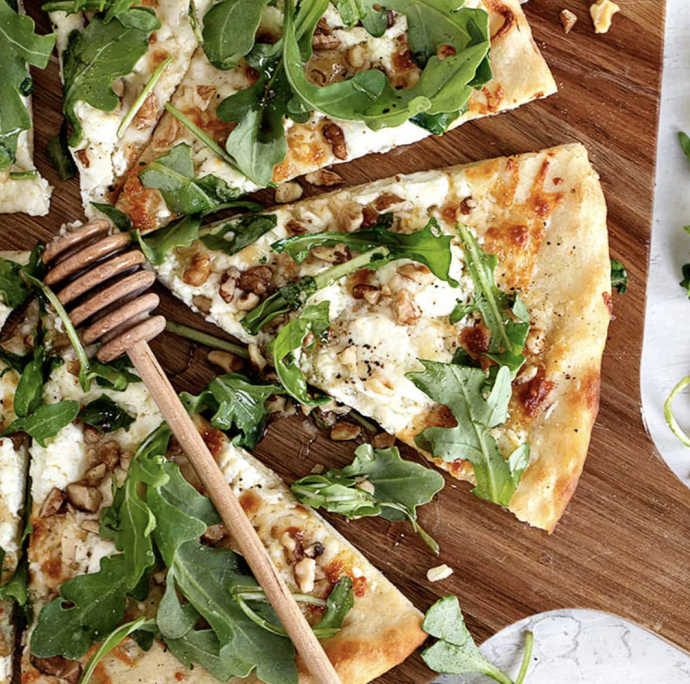 A simple white pizza, with an olive oil base, mozzarella and goat cheese, then finished with chopped walnuts, honey and arugula. Makes one 12 to 14-inch pizza.
White pizza is any pizza that doesn't use tomato sauce as a base. White pizza is also referred to as Pizza Bianca. Instead of tomato sauce, white pizza can use just olive oil, or a creamy white sauce, such as Alfredo or simply a layer of ricotta cheese as the base.
Ingredients:
225 g pizza dough, store-bought or your favourite homemade, about 1/2 lb.
Extra virgin olive oil
200 g shredded mozzarella, or enough to make an even layer, about 2 cups
100 g goat cheese, crumbled , about 3.5 oz.
50 g goat feta, crumbled , about 1.7 oz. (Optional)
Toppings:
2 Tablespoons walnuts, chopped
Drizzle Runny honey
1-2 handfuls baby arugula