Instant Pot BBQ Pulled Chicken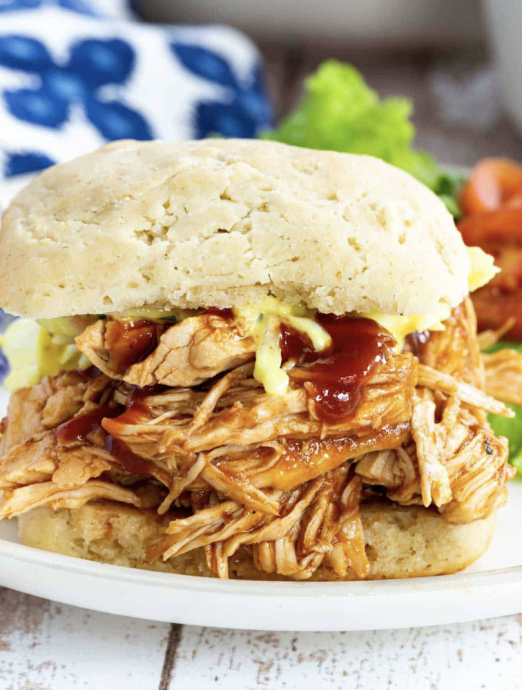 Have a delicious meal ready in no time with this Instant Pot BBQ Pulled Chicken! Tender, juicy, sweet and tangy shredded chicken makes for a versatile add-on to tacos, sandwiches, and loads of other easy dinners!
Making pulled chicken in the Instant Pot is fast, easy, and comes out deliciously juicy and full of flavor every time! It's by far my favorite way to make saucy pulled chicken, you really can't beat the speed or convenience.
Your BBQ pulled chicken is ready to serve in sandwiches, tacos, wraps, and more!
Ingredients:
1/2 cup chicken broth or water
2 tbsp apple cider vinegar
1 tsp smoked paprika
1 tsp kosher salt (use 2 teaspoons if using water instead of chicken broth)
1 tsp onion powder
1/2 tsp ground black pepper
1/2 tsp garlic powder
3-3 1/2 lbs boneless skinless chicken breasts
1 1/2 cups BBQ sauce (use your favorite), divided