Magic Bars (only 6 ingredients!)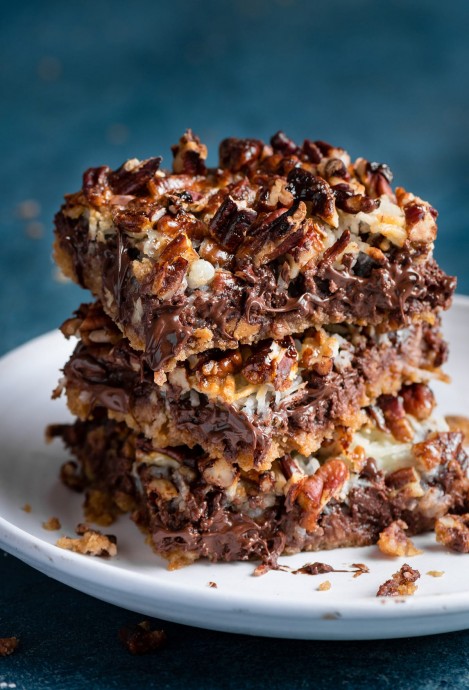 Magic Cookie Bars are one of the easiest desserts you can make! Layered with butter graham cracker layer, chocolate chips, coconut and sweetened condensed milk. A dangerously addictive treat you'll want to make again and again! These 6 layer bars (or as some refer to as 7 Layer Bars) are a dream come true! There's just so much decadence in this one simple dessert and people of all ages always love them.
You'll love there's nothing complicated here, and they don't take too long to make. If you are new to baking this is a great place to start. All you really have to do is spread the ingredients into layers in a baking dish and bake to melted gooey perfection. Just be warned these things are dangerously addictive! As if you may have this great plan to eat a tiny square and gift the rest, not gonna happen. It will be more like the other way around!
Ingredients:
10 Tbsp (141g) unsalted butter, diced into 1 Tbsp pieces
2 cups (228g) crushed graham crackers (about 15 full sheets)
2 cups (340g) chocolate chips
1 cup (86g) shredded sweetened coconut
1 cup (100g) chopped walnuts or pecans
1 (14 oz) can sweetened condensed milk