Blackberry Dump Cake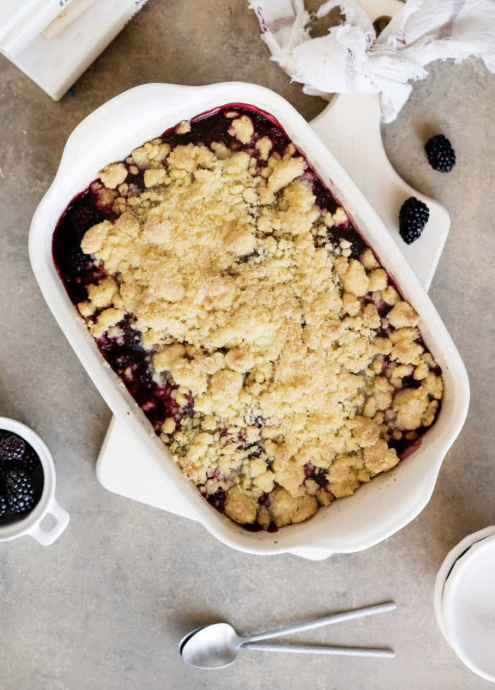 Indulge in the simplicity of a Blackberry Dump Cake. With just a few ingredients and minimal effort, this dessert delivers a burst of fruity sweetness in every bite. The combination of blackberries and a buttery cake mix creates a warm and comforting treat that's perfect for any occasion.
This is a simple cobbler-like recipe with juicy blackberries and a buttery, cakey topping made from cake mix. An effortless dessert that is indulgent and delicious, making it a popular choice for potlucks, family gatherings, and other casual events. You might also know it as a blackberry dump cobbler.
Ingredients:
1 can (21-0z) of blackberry pie filling
OR
Make it from scratch:
1.3 pounds (4 cups) of fresh or frozen blackberries
3 tablespoons (35g) brown sugar
1 tablespoon cornstarch
2 tablespoon lemon juice
¼ cup water
For the topping:
½ cup (115g) unsalted butter, melted
2 cups (370g) yellow cake mix (white cake also works)