Rainier Cherry Almond Tart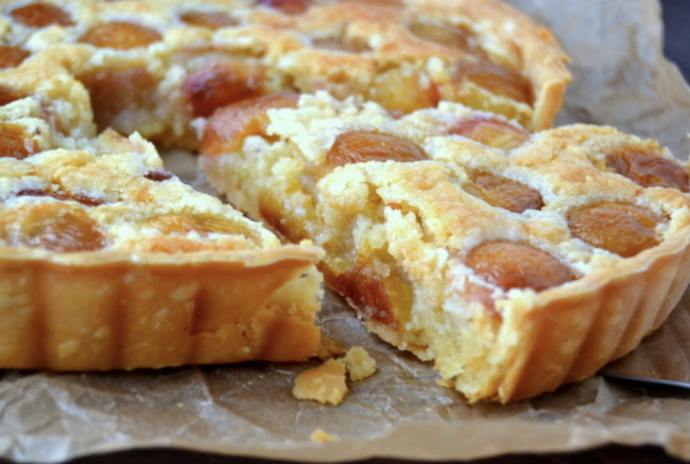 Delight in the heavenly combination of flavors in Rainier Cherry Almond Tart. This beautiful dessert showcases the sweet and juicy Rainier cherries in a buttery almond crust. With a luscious almond cream filling and a scattering of fresh cherries, this tart is a delightful balance of nuttiness and fruity sweetness. Whether enjoyed as a special treat or served at gatherings, this tart is sure to leave a lasting impression.
Rainier Cherry Almond Tart ~ Rainier cherries are a seasonal treat not to be missed! This easy almond scented tart can be a simple dessert, or a very elegant sidekick to a cup of good coffee.
Ingredients:
pie crust to line a 9inch tart pan
1/2 cup 1 stick unsalted butter, at room temperature
1/2 cup sugar
1 egg
1 tsp almond extract
1 cup almond flour
1 Tbsp all purpose flour, or use more almond flour for gluten free
approximately 30-40 cherries, pitted and halved