Sweet and Sour Chicken Dip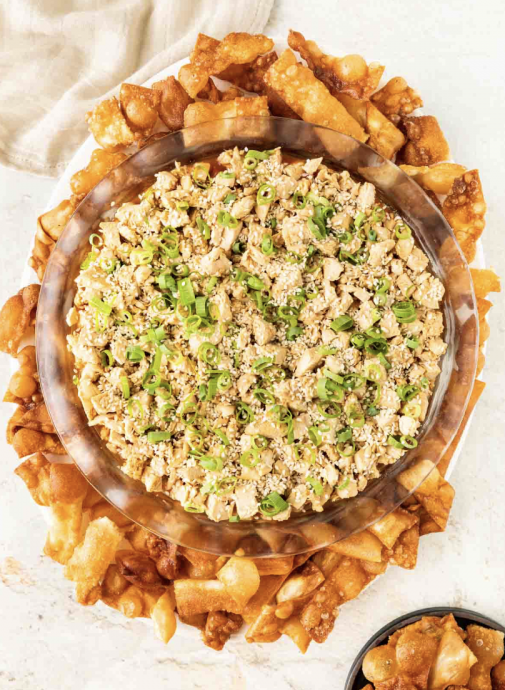 Sweet and Sour Chicken Dip has the flavor of Chinese takeout but made into an easy, creamy dip with chicken, soy sauce, cream cheese, and green onions.
This simple dip has quickly become an all-time favorite recipe to serve to a crowd. It's the perfect dish to bring out the next time you have a party, family reunion, or game night. It's easy to share with a big group just like any other dip or sauce. However, it's a little more unexpected than a typical dip thanks to its incredible Sweet and Sour Chinese Chicken flavor.
Sweet and sour chicken is one of the most popular dishes at Chinese takeout restaurants, which is why it is so fun to have this dip version of it. Pieces of chicken, sweet and sour sauce, sesame seeds, and green onion all come together in a creamy sauce with a tangy cream cheese base.
Ingredients:
4 cups chicken breast , cooked and chopped
2 tablespoons low sodium soy sauce
1 tablespoon sesame oil
24 ounces cream cheese , softened
3 garlic cloves , finely minced
1 cup green onions , thinly sliced (divided)
1 1/2 cups Sweet and Sour Sauce , recipe
1 tablespoon sesame seeds