Sausage Stuffed Manicotti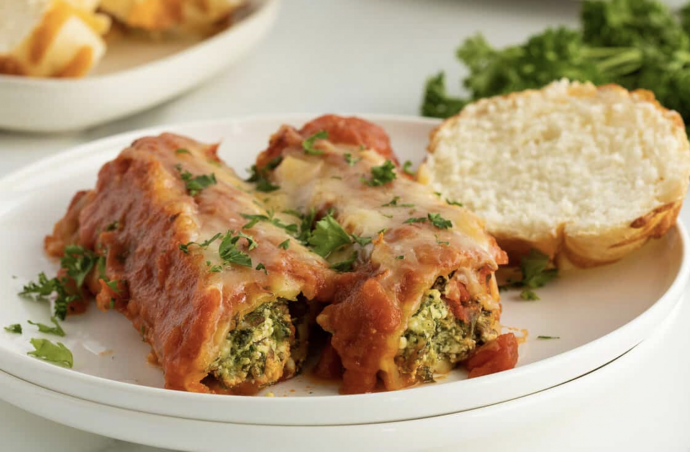 Manicotti means 'little sleeve,' but there is usually nothing little about these big hunks of sauce and pasta. With this recipe, you can enjoy your very own sausage and cheese-filled manicotti at home, perfect for a filling family meal after a hard day.
Manicotti is one of those classic Italian-American dishes that you rarely get to eat at home.
Unless you get it at an Italian restaurant, most people only really get to experience this surprisingly intricate and tasty dish when making it from a kit.
However, despite how complicated Sausage Stuffed Manicotti looks, it is actually a super simple recipe to make at home, so long as you don't mind working with a sausage mixture and stuffing it in pasta shapes!
Ingredients:
3 mild Italian sausages (or spicy if preferred)
⅛ teaspoon nutmeg
1 cup ricotta cheese
1 10 oz frozen spinach (thawed and all liquid squeezed out)
½ cup grated Parmesan Cheese
1 large egg (lightly beaten)
pinch salt
8 manicotti shells
1 16 oz jar Four Cheese Pasta Sauce
Topping
1 cup Shredded Mozzarella Cheese
Minced Fresh Parsley if desired