1 Minute Low Carb Keto Cinnamon Roll Mug Cake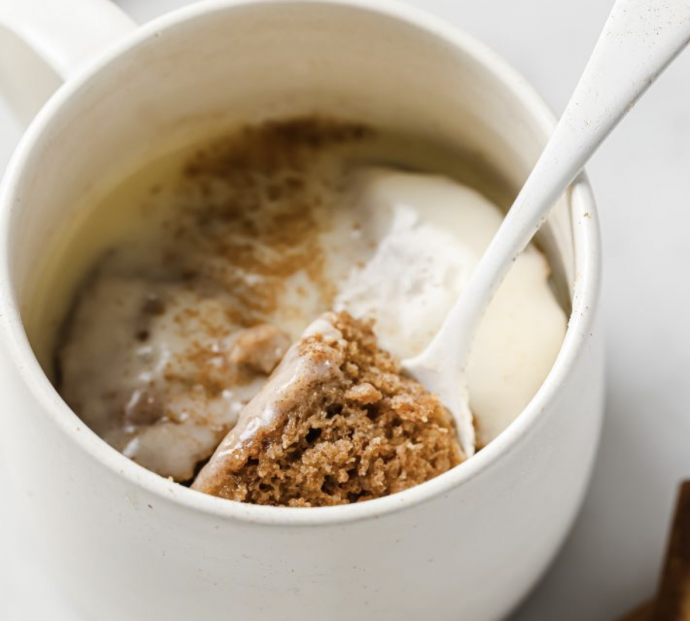 Whether you're on a keto diet or low-carb diet, this easy tasty keto mug cake tastes like homemade cinnamon rolls and will definitely satisfy your sweet tooth! Just 3g net carbs for these single-serving cakes and they won't spike your blood sugar!
All the flavors of your favorite cinnamon roll in one easy 1-minute keto mug cake. Single serve and ready in just 1 minute, it's the perfect low carb dessert for when time is short, and you want a treat fast!
The sponge is super soft and fluffy and topped with a quick cream cheese frosting.
A typical mug cake also has sugar and is high carb, but turning it into a yummy keto cinnamon roll mug cake is a great way to enjoy an easy dessert with little time and effort.
This keto cinnamon mug cake obviously doesn't have the same texture as regular cinnamon rolls, but it is a delicious moist cinnamon roll mug cake with very low carbs.
Ingredients:
Cinnamon Roll
5 tablespoon almond flour or see notes above under FAQs
2 tablespoon Swerve golden erythritol or see notes above under FAQs
2 teaspoon cinnamon
½ teaspoon baking powder
2 tablespoon butter melted
1 large egg
Frosting
½ ounce cream cheese
2 teaspoon butter soft
1 tbsp Swerve confectioners sweetener (or to taste)