Brown Sugar Garlic Oven Baked Pork Chops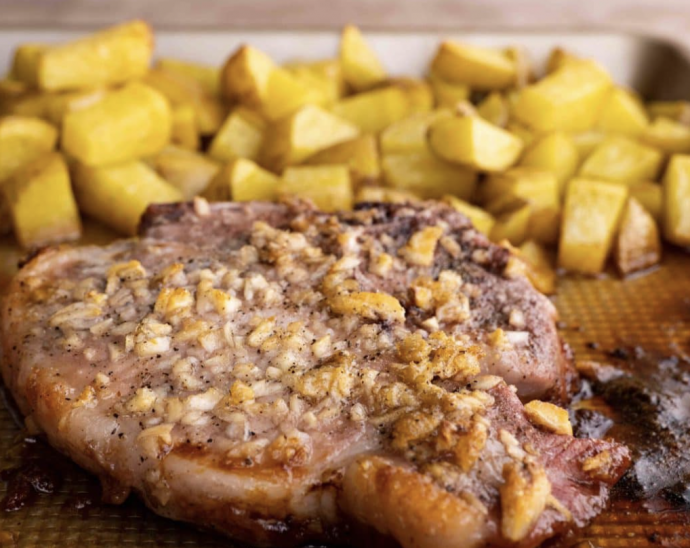 Oven Baked Pork Chops with a brown sugar garlic glaze and Yukon potatoes. One pan, almost no cleanup and the whole family will love them.
Pork loin chops (like in this recipe) are primarily "white meat" of the pig. Meaning less fat than the darker meat you'd find in shoulder chops or country style ribs. This means you need to keep a close eye to make sure it doesn't dry out. The "dark meat" chops you can normally find less expensively at the store can handle a longer cooking time or braising. Start with an extra five minutes in the oven then check for doneness.
Serve: You shouldn't leave cooked meat at room temperature for more than 2 hours.
Store: Let the Pork Chops cool down, then seal it in an airtight container to store in the fridge for up to 4 days.
Freeze: To keep leftover pork longer, you can freeze it for 2-3 months.
Ingredients:
2 pounds Yukon Gold potatoes , cut into 1 inch cubes
3 tablespoons vegetable oil
4 pork loin chops , bone-in
2 tablespoons garlic , minced
1/2 cup brown sugar , packed
3/4 teaspoon kosher salt , divided
1/2 teaspoon coarse ground black pepper , divided