Golden Apricot Nut Bread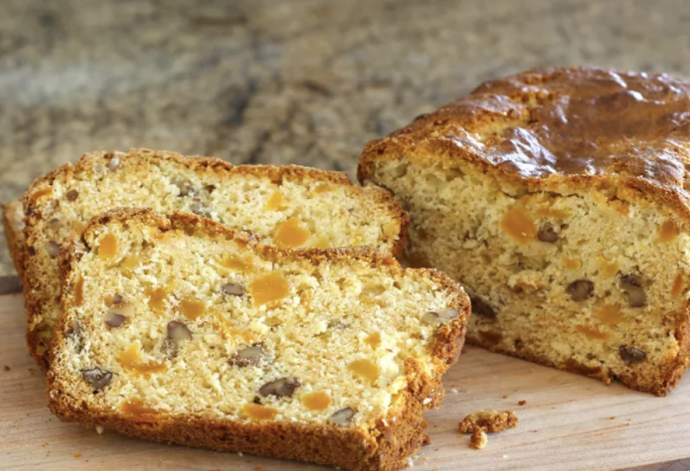 Dried apricots and pecans give this quick bread its fabulous flavor and texture.
The recipe makes quite a large loaf, so make sure you use a standard 9-by-5-by-3-inch loaf pan. The outside becomes crumbly, so take care to slide a knife or spatula around the sides to loosen it before you take it out of the pan. Let the bread cool completely on a rack before you slice it.
Serve the bread with a flavored butter, lemon curd, or cream cheese spread. Take a look at the tips and variations for two quick and easy cream cheese spreads.
Ingredients
3/4 cup (6 ounces) boiling water
1 cup dried apricots, chopped
3 cups all-purpose flour, 13 1/2 ounces
1 tablespoon baking powder
1/2 teaspoon salt
1/3 cup butter or margarine, room temperature
1 cup sugar
2 large eggs
1/2 cup light corn syrup
1 cup chopped walnuts or pecans