Easy Arugula Avocado Salad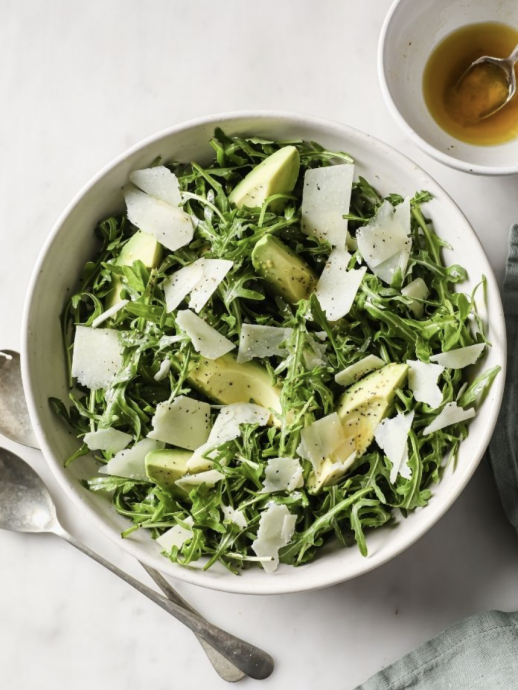 If you're looking for a super tasty easy salad to pair with your low-carb dinner, this Easy Arugula Avocado Salad is perfect. It's light and flavorsome and goes well with whatever protein your fancy - chicken, salmon, steak, with a burger or pizza. Just 7 net carbs per serving!
This low carb keto Arugula Avocado Salad takes just 5 minutes to make and would be great if you're planning a bbq this summer or just want a quick base salad.
Peppery arugula with creamy avocado, tossed in a simple sugar-free and sweetener-free lemon dressing with shavings of parmesan.
If you'd like to add more of a Mediterranean flavor to the dressing, feel free to add a little minced garlic and some Italian dried herbs.
Ingredients:
4.4 ounces arugula fresh
7 ounces avocado sliced or cubed
½ cup parmesan cheese shaved thin
Dressing
3 tablespoons extra virgin olive oil
1 tablespoon lemon juice fresh
½ teaspoon vinegar red wine
½ teaspoon Dijon mustard
¼ teaspoon salt or to taste
¼ teaspoon pepper or to taste
Optional: for a more Mediterranean Dressing
1 clove garlic minced
1 teaspoon dried Italian herbs (or dried oregano)