Mashed Potato Pancakes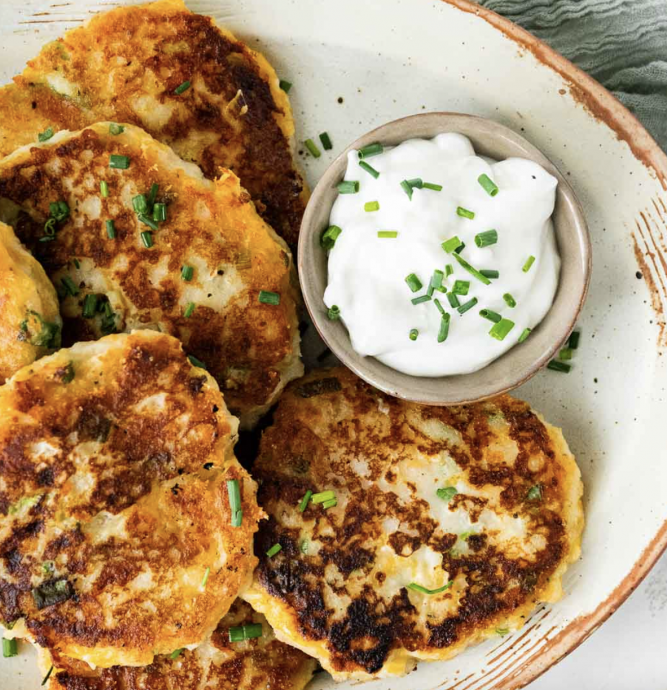 Mashed Potato Pancakes are hot, buttery, and crispy with cheddar cheese, green onions, and garlic. Super easy to make on the stovetop!
Recipes like this, that use up leftover dishes, are super popular. Sure, you could just pop cold mashed potatoes in the microwave to eat them again, but making a completely new dish is so much more satisfying. Once you've mixed the mashed potatoes with a handful of simple ingredients, you can fry them up to crispy perfection on your stovetop, and enjoy.
Ingredients:
2 cups mashed potatoes , cold
1 large egg
1/2 cup flour
2 cloves garlic , minced
1/2 teaspoon kosher salt
1/4 teaspoon coarse ground black pepper
1/2 cup cheddar cheese , shredded
1/2 cup green onions , thinly sliced
4 tablespoons unsalted butter