Homemade Baked Beans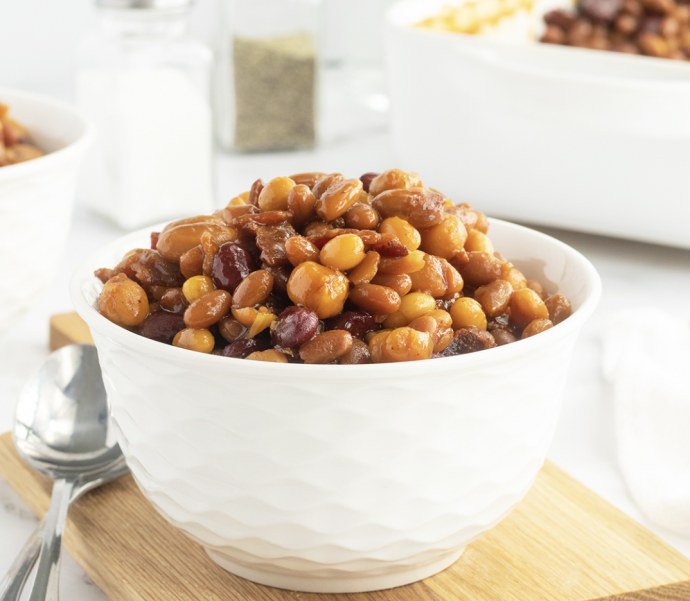 Beans are not only among the most nutritious foods out there, but they are also one of the tastiest. This classic homemade baked beans recipe makes for a proper North American, rich, and filling baked beans dish that is a meal all on its own.
This dish combines all kinds of different types of beans, both flavored and unflavored, and bakes them in a rich, deep and sweet sauce, alongside the requisite bacon, to make for a hearty, warming side dish fit to be served alongside barbeque, a roast dinner or just eaten with a spoon straight from the casserole dish.
Ingredients:
8 slices bacon (diced into 1/2 inch pieces)
1 cup chopped onion
2 cloves garlic (minced)
One 400 ml can pinto beans
One 400 ml can navy beans
Two 400 ml can maple style baked beans
One 400 ml can red kidney beans, drained
One 400 ml can chickpeas, drained
¾ cup ketchup (Or BBQ sauce for extra smoky flavor)
½ cup molasses
¼ cup packed brown sugar
2 Tablespoons Worcestershire sauce
1 Tablespoon yellow mustard
½ teaspoon pepper