Slow Cooker Tahini Chicken Thighs (Low Carb and Gluten Free)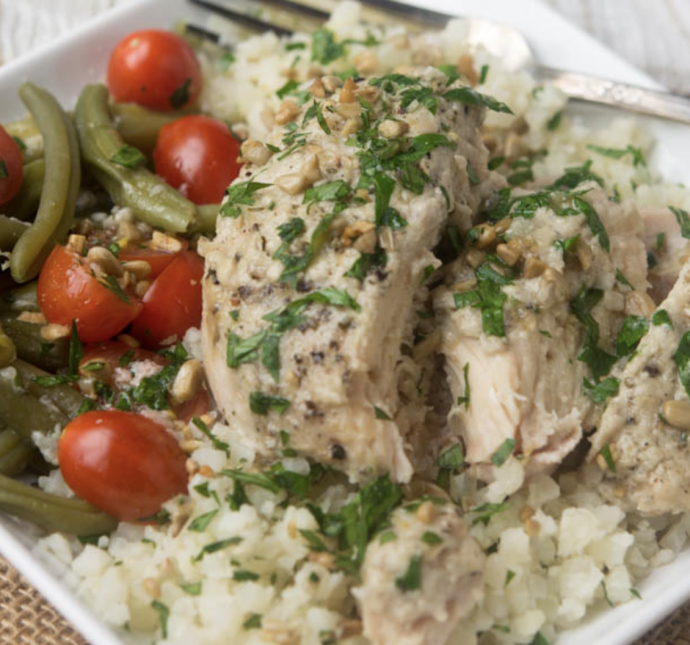 Juiciest Low Carb Chicken Thighs you will ever taste made easily in your slow cooker! This tasty Tahini mixture is spread over the chicken making a luscious broth. It's made with just 8 ingredients and it's gluten free too!
My first slow cooker recipe of the fall season and it's a winner! My entire family, all 3 picky kids, 1 picky hubby and my plain Jane sister-in-law all devoured this dinner. When it comes to easy this recipe can't be beat.
Ingredients:
8 boneless, skinless chicken thighs about 1.5 lbs
¼ cup tahini
3 tablespoon extra virgin olive oil divided
3 tablespoon water
2 teaspoon lemon zest
2 tablespoon lemon juice
2 cloves garlic minced
1 shallot grated
½ teaspoon salt