Loaded Cauliflower Bake (Low Carb, Keto)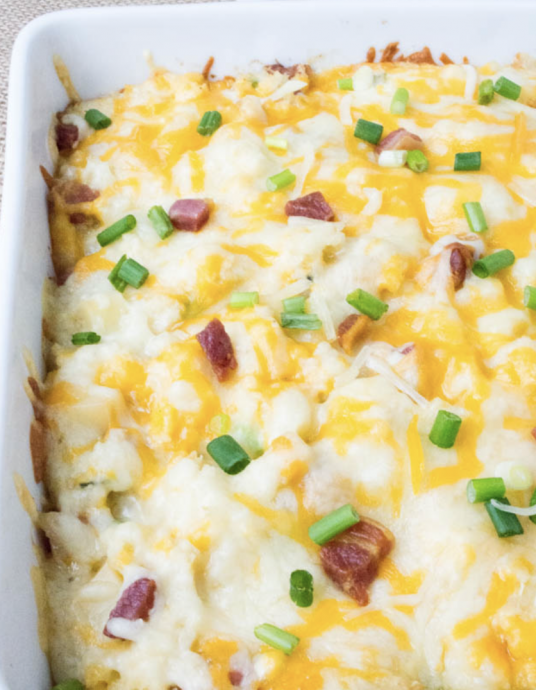 This Loaded Cauliflower bake is a low carb, keto side dish that even non low carb fans will enjoy! Perfect side with any dinner!
Cheese and bacon. Bacon and cheese. Can't have one without the other it seems. At least in most epic recipes that make you drool, they are the stars of the dish and this one is no exception.
But this one uses pancetta, the bacon of Italians. And while loaded cauliflower wouldn't be consumed by my old fashioned Italian grandmother, this is still a winning side dish for any party or holiday.
Ingredients:
32 ounces cauliflower or 2 pounds
¼ cup butter
¼ teaspoon salt
¼ teaspoon pepper
½ teaspoon garlic powder
8 ounces pancetta diced
8 ounces smoked gruyere
8 ounces shredded Monterey Jack cheese divided
8 ounces shredded cheddar cheese divided
½ cup chopped scallions