Protein Pancake Bowls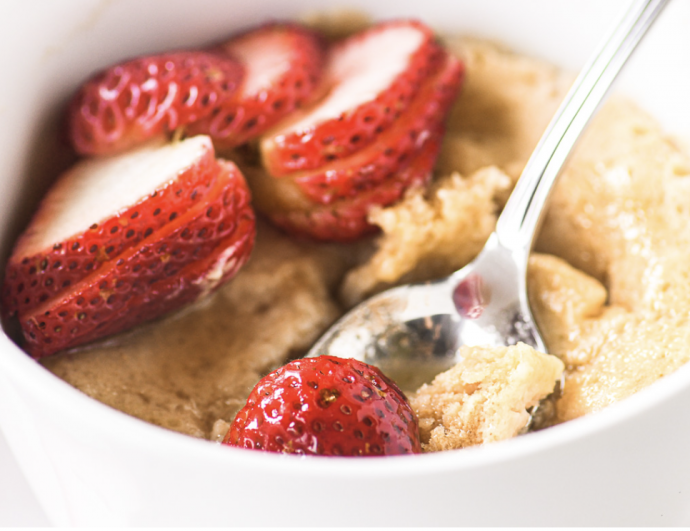 Protein pancake bowls are healthy as oatmeal, quick as toast, and delicious as...pancakes! Microwave your yummy pancake bowl in 1 minute!
Start your day with a protein-packed and delicious breakfast with these Protein Pancake Bowls. Made with a combination of protein powder, oats, and Greek yogurt, these pancake bowls are not only tasty but also filling. Top them with your favorite fruits, nuts, and a drizzle of honey for added flavor and texture. These pancake bowls are a convenient and nutritious way to fuel your mornings and keep you satisfied throughout the day.
Ingredients:
1/3 cup whole grain protein pancake mix
1/3 cup water, experiment with the exact amount, you might want to add a bit more water as pancake mixes vary.
butter
maple syrup
OPTIONAL TOPPING IDEAS
strawberries + chia seeds
blueberries + granola or muesli
blackberries + hazelnuts
bananas and wheat germ
oranges + flax seeds
raspberries and almonds
mini chocolate chips