Lemon Meringue Tarts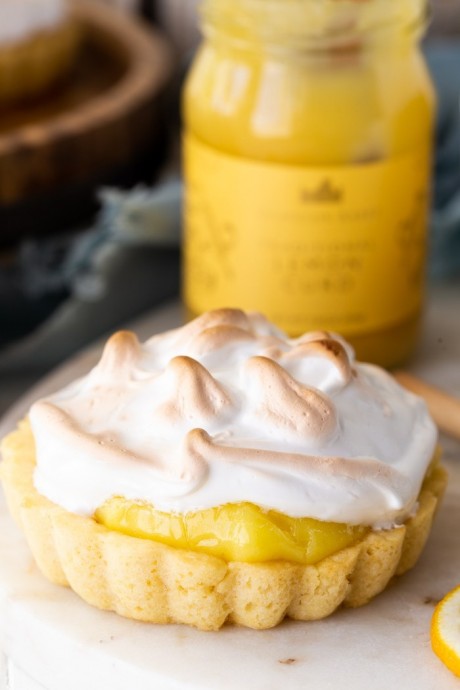 Delicious lemon meringue tarts made with lemon curd, a simple homemade crust, and a foolproof meringue! These lemon meringue tarts are easy peasy, super delicious with the right balance of sweet and tart, a flaky crust, and a delicious Swiss meringue. Lemon Meringue tarts are the perfect addition to a tea party. Did I mention they are easy? I simplified them with an already made lemon curd. The lemon curd is phenomenal and part of the exclusive collection from the Cost Plus World Market and partnership, and the ideal filling for these tarts.
The lemon meringue tarts are homemade but with the lemon curd already done, they are quick and easy. I highly recommend making these, not only are they a beautiful addition to your tea party spread, but also impress. No one has to know how easy they really are with the help of pre-made lemon curd.
Perfect for a tea party or a family breakfast!
Ingredients:
1/4 cup sugar
1 1/2 cups spooned not scooped
1/2 tsp baking powder
1/3 cup butter cold from fridge
2 medium eggs cold from fridge
22.6 ounces Downton Abbey Lemon Curd 2 jars
4 egg whites
1/2 teaspoon cream of tartar
1/4 teaspoon salt
3/4 cup sugar
2 Tablespoon Karo syrup
1/4 teaspoon Vanilla Extract