Classic Bacon Broccoli Salad Recipe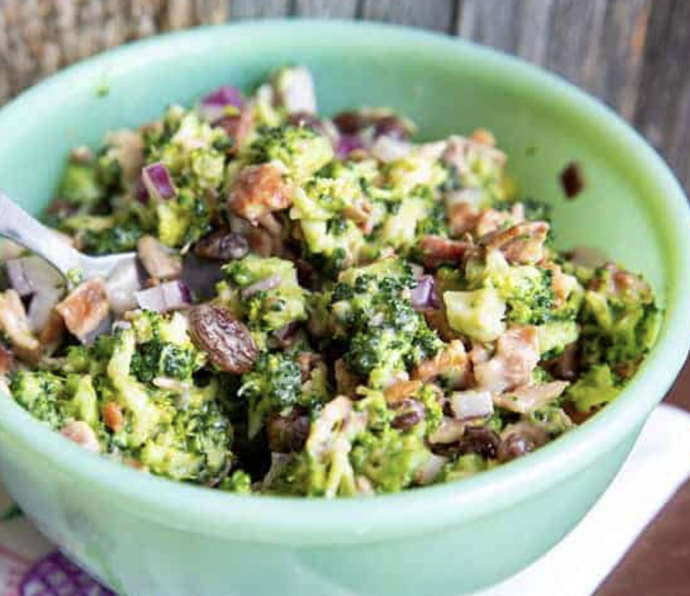 Everyone needs to know how to put together a classic bacon broccoli salad. It's so easy to whip up and tends to be a hit with most people! This recipe can be made all year round and it's the perfect option for potlucks!
Cut everything as small as you can. Tiny tiny TINY little broccoli trees. Mary said she would take her cutting board to the living room on a TV tray and watch the tube as she chopped and chopped and chopped to make a massive salad to feed the whole office. While you don't have to watch TV or make a quadruple batch, if you make sure that the ingredients in this are small, you'll understand how the way they blend together makes this an amazing broccoli salad!
Ingredients:
8 cups broccoli florets, chopped very small
1/2 cup red onion, finely diced
1/2 cup raisins
1/3 cup salted sunflower seeds, hulled
1/2 pound bacon, cooked and then crumbled into small pieces
Sweet Mayonnaise Dressing
1 cup mayonnaise
1/4-1/3 cup white sugar
1-2 tablespoons white vinegar