Smoked Salmon Mac and Cheese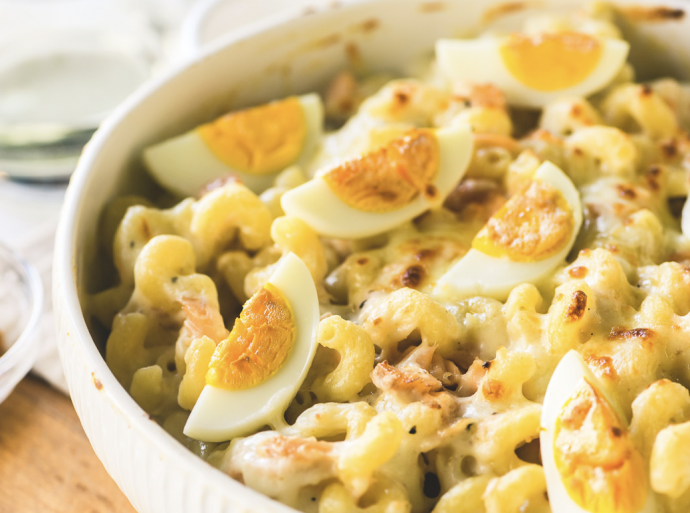 Smoked Salmon Mac and Cheese is modern comfort food with a sophisticated twist, this stuff is incredibly delicious!
This dish is the perfect combination of creamy, cheesy goodness and savory, smoky salmon ~ the flavors are rich, the textures are varied, it's a combo that's pretty hard to resist. It's the kind of meal that's sure to make you feel warm and fuzzy inside, no matter what kind of day you've had.
Ingredients:
8 ounces smoked salmon*
1 3/4 cups whole milk
1/2 lb pasta, I used spiral Riccioli
salt
4 Tbsp unsalted butter
2 Tbsp flour
1/4 tsp ground mace, feel free to use more to taste
fresh cracked black pepper, to taste.
2/3 cup shredded sharp cheddar cheese, plus more for topping.
2 hard boiled eggs, cut into wedges