Gluten Free Cinnamon Sugar Pretzels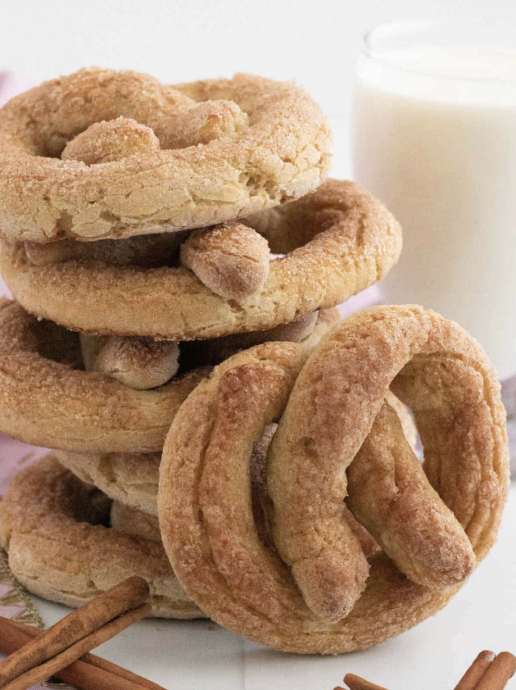 There aren't many snacks that taste and smell as delightful as Gluten Free Cinnamon Sugar Pretzels. I'm sure just saying the words evokes mouthwatering memories. And now you can make them right at home!
Years back I spent a summer working at a kids' clothing store at the mall. Just a few doors down was, you guessed it, Auntie Anne's. With the buttery aromas wafting in, I spent my entire shift daydreaming about cinnamon sugar soft pretzels.
If you find them abslutely alluring too, but can't have them anymore because you are gluten free like me, I have come to your rescue. Just start with my go-to homemade pretzel recipe. Slather it with melted butter. Then make sure cinnamon sugar coats every little crevice in the pretzel twists.
Ingredients:
For the pretzels:
1 3/4 cups gluten-free all-purpose flour (recommended: Bob's Red Mill 1-to-1 Gluten Free Baking Blend)
1 tsp instant yeast
1 tsp salt
1/2 tsp baking powder
1/2 tsp xanthan gum
1/2 cup water
2 tbsp honey
2 eggs, room temperature
1 tbsp softened unsalted butter, divided
1 tbsp milk, another 1 tbsp if needed
For the cinnamon sugar coating:
1/4 cup granulated sugar
1 Tbsp cinnamon
1/4 cup unsalted butter, melted