Easy Whipped Feta Dip Recipe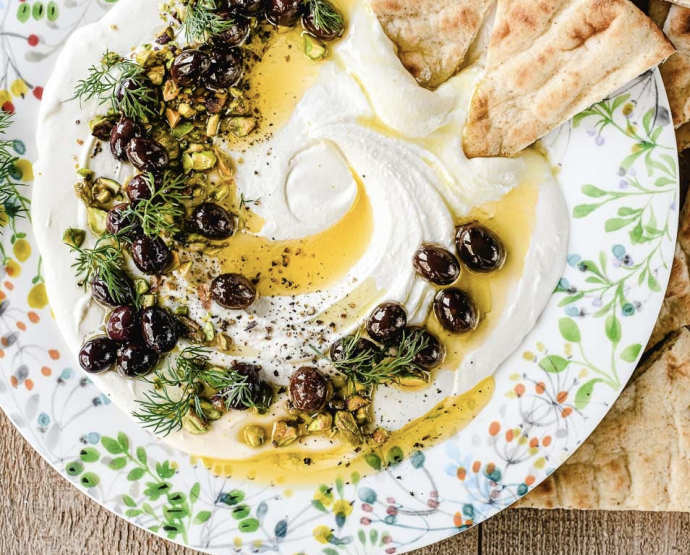 Whipped feta dip is a super creamy Mediterranean appetizer with a hint of fresh garlic and lemon ~ it's such a nice change from hummus and guac!
Whipped feta dip recipe is a modern appetizer idea that's exploding in popularity right now. The process of whipping feta cheese with other ingredients, such as cream cheese, sour cream, or Greek yogurt, creates a smooth and creamy texture that is perfect for spreading or dipping. If you've overdone it with hummus, salsa, or guac, whipped feta could be your new favorite appetizer. Think of it as your warmer weather version of a creamy hot cheese dip.
Ingredients:
WHIPPED FETA
1 lb feta cheese, block style, not crumbles.
5 ounces Skyr, or Greek yogurt (this is about 1/2 cup), for a richer dip you can use sour cream.
1-2 Tbsp fresh squeezed lemon juice
1 Tbsp extra virgin olive oil
1 clove garlic, peeled and smashed
GARNISH
extra virgin olive oil
crushed pistachios
Niçoise olives
dill fronds
fresh cracked black pepper