Chipotle Pumpkin Queso Dip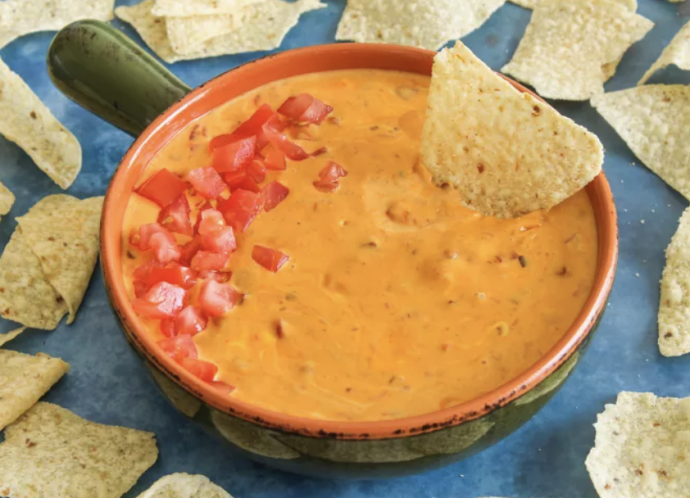 Chipotle, pumpkin, and cheese come together in the deliciously spicy, and velvety dip. It's the perfect fall party snack, with pumpkin puree perfectly complimenting the smoky chipotle peppers.
Some may sneer at Velveeta, but it really makes the perfect base for any Mexican style cheese dip. You can also substitute with American cheese. They both will maintain a creamy texture without separating.
Ingredients
1 pound Velveeta cheese
1 (10-ounce) can diced tomatoes and green chiles, undrained
1/3 cup canned pumpkin puree
2 canned chipotle chile peppers
2 teaspoons canned adobo sauce, from chipotle chiles
Tortilla chips, for serving