Marinated Tomato Salad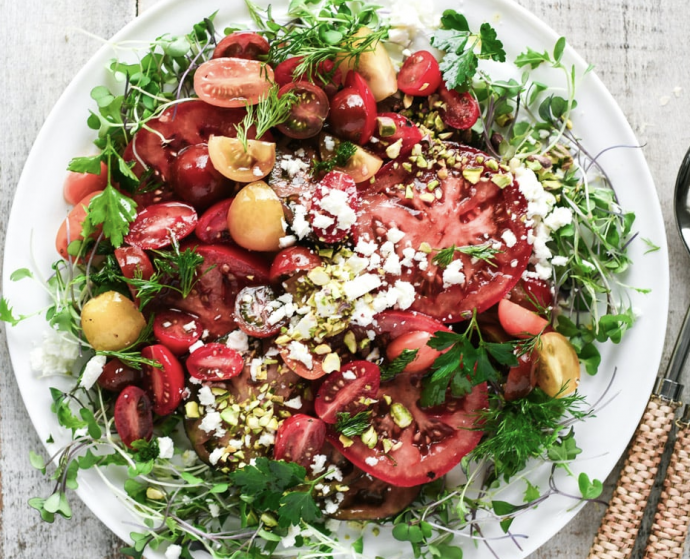 This simple marinated tomato salad is a quick and easy way to showcase and enjoy beautiful tomatoes. Marinating brings out their juicy sweetness and creates an instant dressing!
This is the way to do a tomato salad right. Marinating the tomatoes for a few minutes at room temperature adds flavor, a touch of sweetness, and encourages them to release some of their juices. When you plate them over greens the marinade, mixed with those juices, becomes your dressing. Top with some salty crumbled feta and crunchy pistachios and you've got a super elegant dish. Want to make dinner out of it? Top with grilled shrimp!
Ingredients:
2 full sized ripe tomatoes or heirloom tomatoes
1 pint regular or heirloom cherry tomatoes
4 Tbsp extra virgin olive oil
2 Tbsp good quality aged balsamic vinegar
microgreens or baby greens
crumbled feta cheese
crushed pistachios
salt and fresh cracked black pepper