5-Ingredient Slow-Cooked Beans With Bacon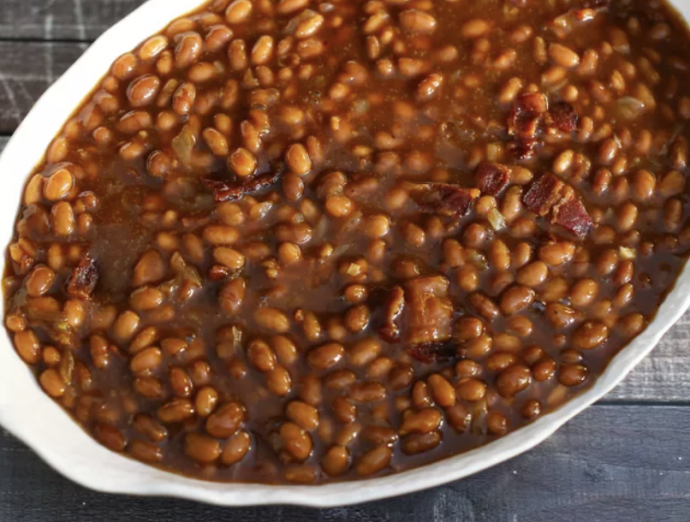 Slow-cooked baked beans are easy to make and a wonderful and filling meal. Our 5-ingredient recipe makes it even simpler, without compromising on flavor. There is no need for soaking dry beans, as we use perfectly delicious canned beans as a convenient shortcut. Our basic recipe is also the perfect template for you to add to with other ingredients of your liking like ground beef or pork, sausage, or cubed ham.
Beans are great and nutritious ingredients, and having canned beans in your pantry guarantees this and other tasty recipes that can come together in minutes. Think of chilis, salads, quinoa dishes, tacos, nachos, stews, or bean burgers.
These hearty beans come out of the slow-cooker tender and with a thick and delicious sauce, perfect over rice or with a side of cornbread. Any leftovers can go in the freezer in individual containers for a quick last-minute lunch. You will love the simplicity of the recipe, as it takes just minutes to fry the bacon and mix everything in the slow cooker. Set and forget! And come home to a tasty, no-fuss dish.
Ingredients
6 to 8 strips bacon, cut into 1/2-inch pieces
1/4 cup packed brown sugar
1/2 teaspoon mustard powder
1/2 cup ketchup (or chili sauce)
3 (16-ounce) cans baked beans