Keto Crustless Mushroom Spinach Pie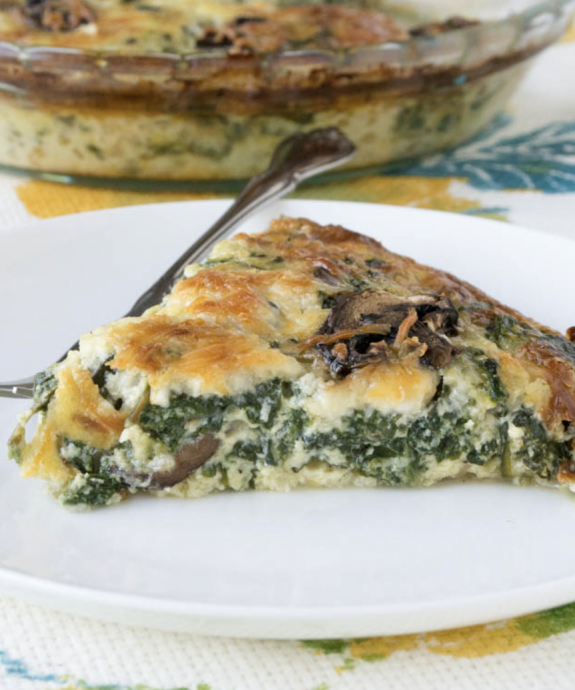 Keto Crustless Mushroom Spinach Pie is an easy weeknight meatless low carb meal the whole family will love! Just 5 grams net carbs and 18 grams of protein per serving!
This crustless spinach pie recipe is a cross between a quiche recipe and custard. But what makes this stand out compared to the rest of all the low carb recipes out there is, the difference is in the cheese!!
Using cottage cheese makes all the difference so this easy recipe won't be a soggy pie and will be a winner for your keto diet or low carb diet!
Ingredients:
8 ounces mushrooms
1 teaspoon minced garlic
2 teaspoon olive oil
10 ounce frozen spinach
2 tablespoons grated parmesan
4 eggs
16 ounces cottage cheese 4%
½ cup heavy cream
1 teaspoon salt
½ teaspoon pepper
¼ teaspoon nutmeg
½ cup shredded mozzarella