Cucumber Sandwiches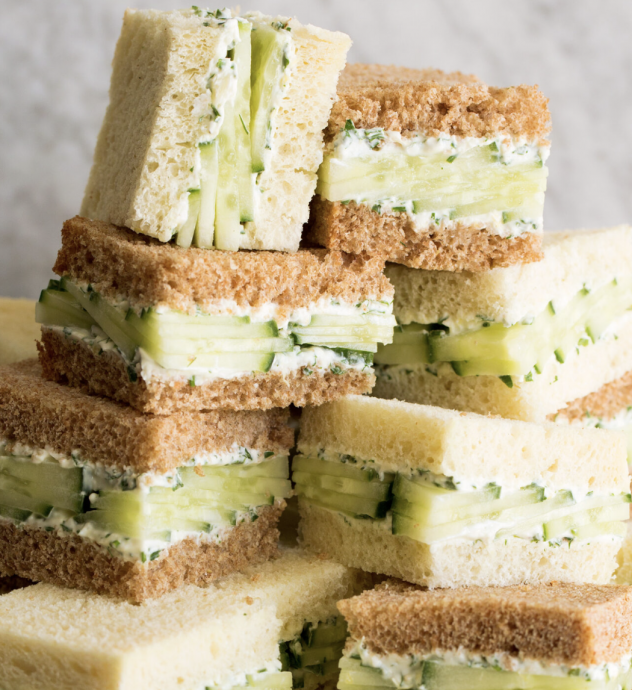 Classic Cucumber Sandwiches! Light, refreshing, and unbelievably easy to make, they're a staple finger food for afternoon tea, baby showers, bridal showers, picnics, and every occasion in between!
Tips for Cutting Cucumber Sandwiches
When it comes to cucumber sandwiches, the crust is optional. However, slicing them is an absolute must!
Halves: Use a sharp knife to cut the sandwiches in half any way you'd like.
Quarters/Triangles: Cut your sandwiches in half diagonally. Then, slice each half in half again.
Circles: Use a biscuit cutter or glass to cut round shapes into the bread.
Shapes: Use cookie cutters to make festive sandwiches for every occasion.
Ingredients:
8 oz. cream cheese, softened slightly
2 Tbsp mayonnaise
2 Tbsp minced fresh chives
2 Tbsp minced fresh parsley
2 Tbsp minced fresh dill
2 tsp lemon zest
1 tsp lemon juice
1/2 tsp finely minced garlic
Salt and black pepper, to taste
1 English cucumber, thinly sliced
8 to 10 slices fresh sandwich bread, wheat, white, or multigrain