Easy Chocolate Pudding Snack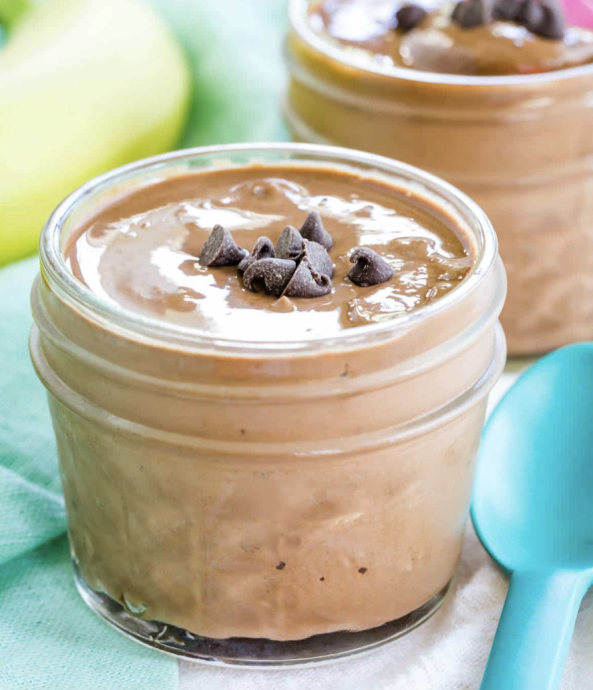 Indulge in a delightful and Easy Chocolate Pudding Snack that will satisfy your sweet cravings in no time. This quick and simple dessert is perfect for any occasion, whether it's an after-dinner treat or a midday pick-me-up.
With just a handful of basic ingredients, you can whip up this luscious chocolate pudding in a matter of minutes. The creamy and velvety texture will melt in your mouth, leaving you with a blissful chocolaty experience.
This homemade chocolate pudding is a healthier alternative to store-bought options, as you can control the ingredients and adjust the sweetness to your liking. It's also a great way to treat your family to a special and nutritious treat without any preservatives or artificial additives.
Garnish your chocolate pudding with a dollop of whipped cream, a sprinkle of cocoa powder, or fresh berries to take it to the next level of deliciousness. The versatility of this dessert allows you to get creative with your toppings and presentation.
So, if you're looking for a simple and satisfying treat that will please both kids and adults
Ingredients:
1 large very ripe banana
2 Tablespoons unsweetened cocoa powder
1/2 cup plain Greek yogurt or vanilla for a sweeter option
optional sweeteners – sugar, honey, maple syrup
optional mix-ins – 1 Tablespoons peanut butter or peanut butter powder, a few drops of vanilla extract
optional toppings – mini chocolate chips, whipped cream, granola