Cheesy Chicken Meatballs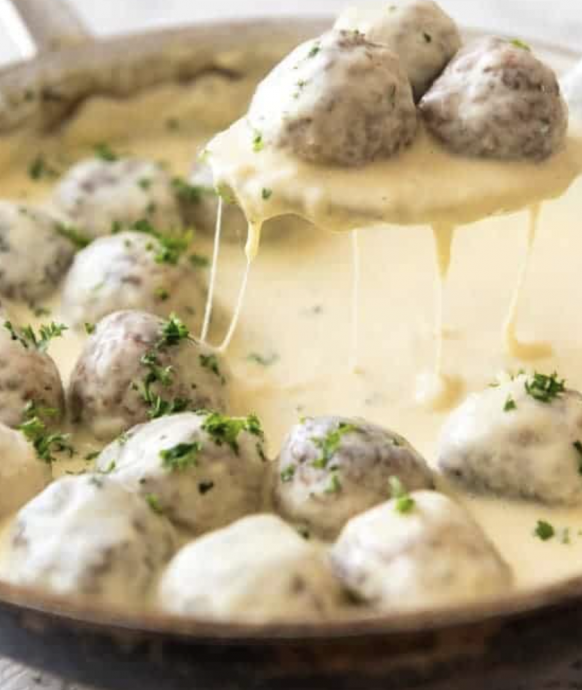 Made with tender and juicy ground chicken, these meatballs are infused with aromatic herbs and spices, creating a perfect balance of savory notes that will make your taste buds dance with joy.
But what truly sets these meatballs apart is the generous amount of melted cheese tucked within each one. As you take a bite, the gooey, melted cheese oozes out, making each mouthful a delightful surprise.
Whether you serve them as a crowd-pleasing appetizer or a satisfying main course, these Cheesy Chicken Meatballs are sure to be a hit at any gathering. With their cheesy allure and delectable flavor, they are bound to become a favorite in your household.
Ingredients:
Meatballs
1 lb ground chicken
1 cup panko breadcrumbs or ordinary breadcrumbs
1 small egg
1/3 cup grated parmesan cheese
Salt and pepper
2 tbsp olive oil
Cheese Sauce
3 tbsp butter
3 tbsp all purpose flour
1 cup milk
1 cup chicken broth or sub with milk
1 cup freshly grated cheese cheddar, Monterey Jack or Gruyere are my favorites
1 tsp mustard powder optional
Salt and pepper
Freshly chopped parsley