Strawberry Shortcake Ice Cream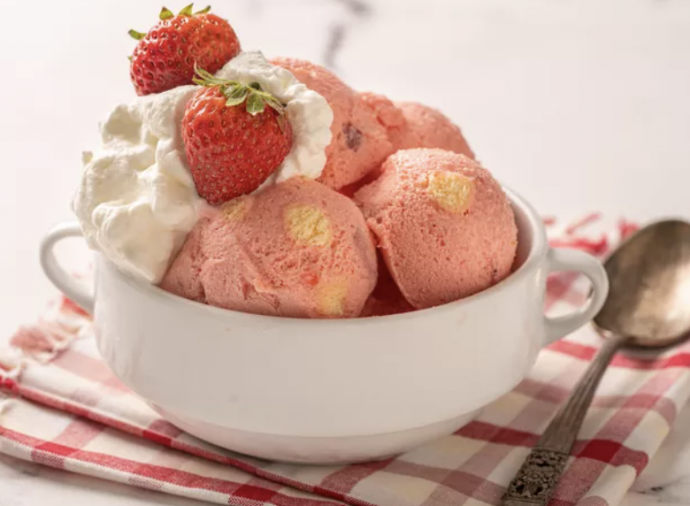 If you love strawberry shortcake, this strawberry shortcake ice cream is the summer dessert of your dreams! The strawberry base of the ice cream is a gorgeous pink hue with flecks of sweet frozen strawberries. Cubes of frozen pound cake are distributed throughout and can be found in each and every scoop.
To complete the experience, top each bowl of ice cream with a dollop of whipped cream and beautiful fresh strawberries. You will love having this ice cream in your freezer during the summer months!
Ingredients:
2 cups water
2 packages (3 ounces each) strawberry flavored gelatin
1 1/2 cups sugar
4 large eggs, well beaten
4 cups milk
2 cups heavy cream
2 teaspoons vanilla extract
1 package (10 ounces) frozen strawberries in syrup, thawed
4 cups pound cake
To Garnish: Whipped cream and fresh strawberries