Easy Chicken Shawarma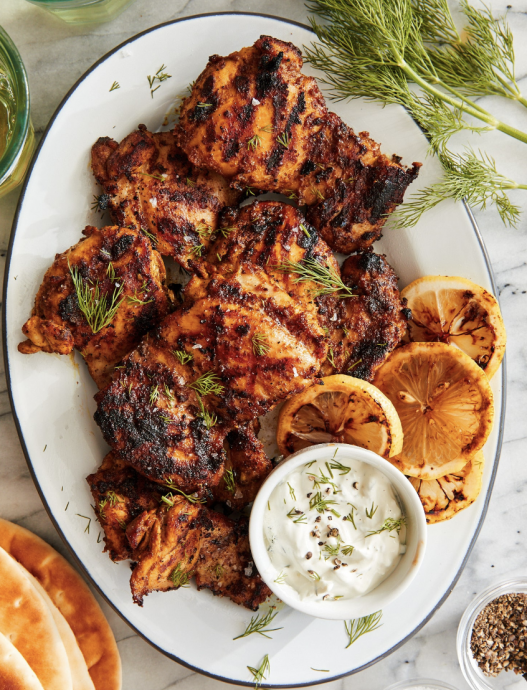 Get ready to embark on a culinary journey to the streets of the Middle East with our Easy Chicken Shawarma recipe. This dish brings the authentic flavors of tender, marinated chicken wrapped in warm pita bread right to your table. With a harmonious blend of aromatic spices, tangy yogurt, and zesty lemon, this recipe captures the essence of traditional shawarma while keeping the preparation simple and accessible.
The magic happens when the marinated chicken is seared to perfection, creating that irresistible charred exterior and juicy interior. Whether you're looking to recreate the flavors of your favorite Mediterranean eatery or simply craving a satisfying homemade meal, our Easy Chicken Shawarma is the answer. Join us as we guide you through the steps to create this mouthwatering dish that will surely become a staple in your kitchen.
Ingredients:
2 tablespoons olive oil
1 tablespoon water
1 tablespoon lemon zest
1 tablespoon freshly squeezed lemon juice
3 cloves garlic, minced
2 teaspoons ground coriander
2 teaspoons sweet paprika
2 teaspoons ground cumin
1 teaspoon ground turmeric
½ teaspoon ground cinnamon
½ teaspoon ground ginger
¼ teaspoon cayenne pepper
¼ teaspoon ground cardamom
Kosher salt and freshly ground black pepper, to taste
2 pounds boneless, skinless chicken thighs
1 ½ tablespoons canola oil