Strawberry Cream Pie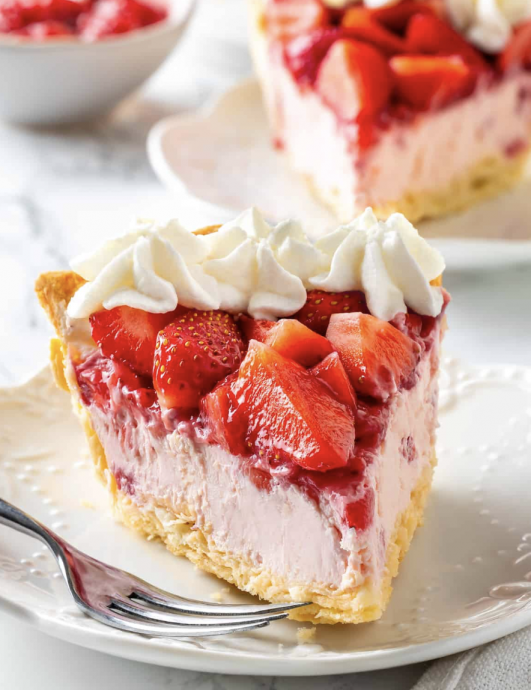 Fluffy, cool strawberry cream pie is the quintessential summer dessert! Best of all, it's easy to whip up and you don't even need to turn on the oven, so it's ideal for hot, humid days.
Strawberry cream pie is the no-bake dessert we all need for summer entertaining!
It features a delectable combination of sweet berries, a rich cheesecake-like filling, and a light layer of whipped cream on top—and it's all nestled inside a flaky pie crust. Oh yes.
Whether you're looking for something to bring to your next family picnic or simply want a delicious dessert to cap off a weeknight dinner, this strawberry cream pie is guaranteed to satisfy everyone's sweet tooth.
Ingredients:
1 vegan pie crust, baked and completely cooled
8 ounces vegan cream cheese, softened (226 grams)
1 teaspoon vanilla extract, 4 grams
⅓ cup powdered sugar, 42 grams
1 cup vegan whipped cream, 240 grams + more for optional topping
1 16 ounce package of fresh strawberries , (453 grams)
¼ cup vegan strawberry jam, 78 grams