Easy Pork Carnitas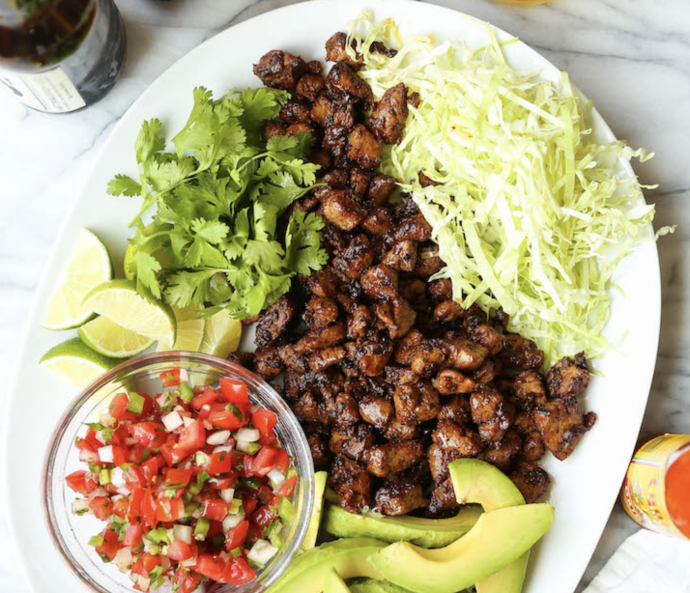 Juicy, tender pork carnitas made in 30 min, start to finish! No fuss, no hassle. Serve as tacos or burrito bowls. So easy, so so good.
And I know we all have a bit more time to cook as we're locked insides our home but hey, I am always down for quick carnitas. Specifically 30 minutes start to finish. No fuss, no hassle.
Now you can serve these in warm tortillas or as burrito bowls – there's no right or wrong, and it is ALL GOOD. I also know it is hard to find some ingredients right now so please feel free to use any kind of toppings/fix-ins you have on hand – black beans, corn kernels, cherry tomatoes, and/or romaine lettuce (or other types of greens you have handy) will also work beautifully here.
Ingredients:
1 pound pork tenderloin, cut into 1/2-inch pieces
Kosher salt and freshly ground black pepper, to taste
2 tablespoons canola oil
½ medium sweet onion, diced
3 cloves garlic, minced
1 teaspoon chili powder
½ teaspoon ground cumin
3 tablespoons freshly squeezed orange juice
1 tablespoon freshly squeezed lime juice