Fried Chicken and Waffle Grilled Cheese Sandwich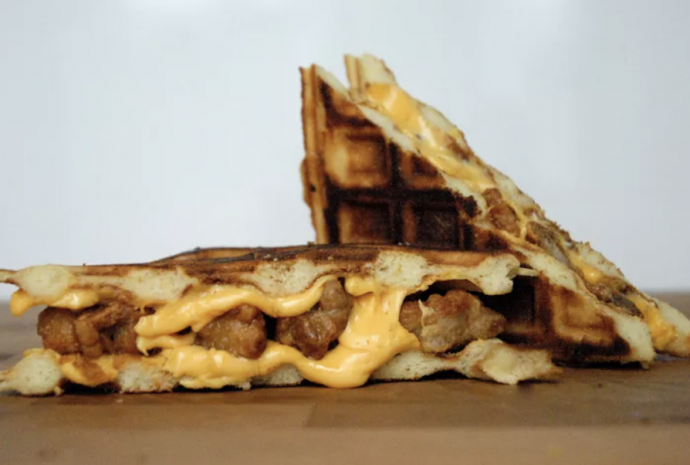 When we think of popular soul food breakfasts, chicken and waffles is probably one of the first menu items that comes to mind. This isn't surprising since it's basically the best combination that's ever existed... but when you pair this modern American classic with another classic—the grilled cheese sandwich—then you've got a combo that can't lose.
Featuring crispy fried chicken, gooey melted cheese, and a sweet and spicy hot-honey blend that's then grilled between two buttery waffles, this sandwich from Grilled Cheese social will change your life. Guaranteed.
Ingredients
2 (7-inch round) waffles, frozen and thawed, or homemade
1 cup boneless fried chicken
3 to 4 slices American cheese, or cheddar, or fenugreek Gouda
2 teaspoons salted butter
1 teaspoon honey
1/2 teaspoon hot sauce