Butternut Squash Alfredo Pasta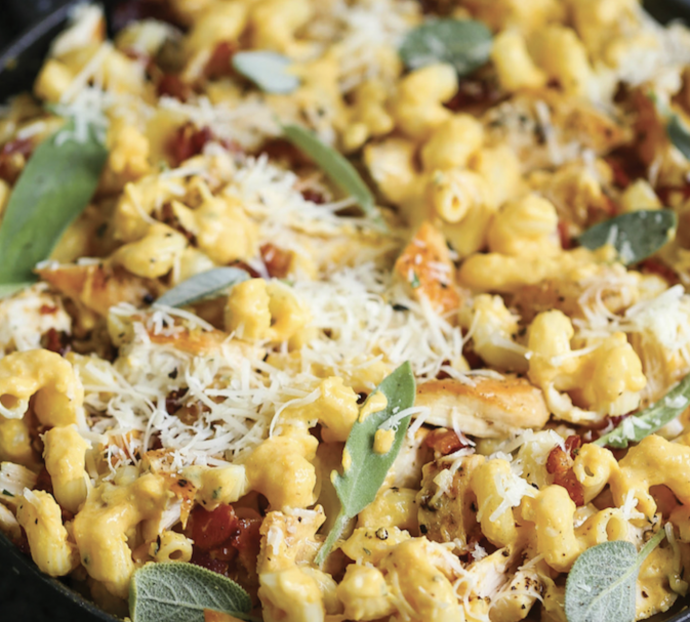 Is there anything more cozy in the middle of Fall? And this alfredo sauce is made completely FROM SCRATCH in less than 30!
Can we just take a minute and talk about this alfredo sauce?
There's seriously nothing more comforting than a bowl of pasta with a butternut squash alfredo right in the middle of Fall.
With crisp bacon, chicken, butternut squash puree, fresh sage, and the star ingredient, milk.
Ingredients:
12 ounces cavatappi pasta
3 slices bacon, diced
3 tablespoons unsalted butter
4 cloves garlic, minced
2 tablespoons all-purpose flour
1 ½ cups whole milk
1 ½ cups butternut squash puree
1 ½ tablespoons finely chopped fresh sage
1 ½ teaspoons Dijon
¾ cup freshly grated Parmesan
¼ cup heavy cream
Kosher salt and freshly ground black pepper
2 cups leftover diced rotisserie chicken