Asparagus and Egg Salad with Walnuts and Mint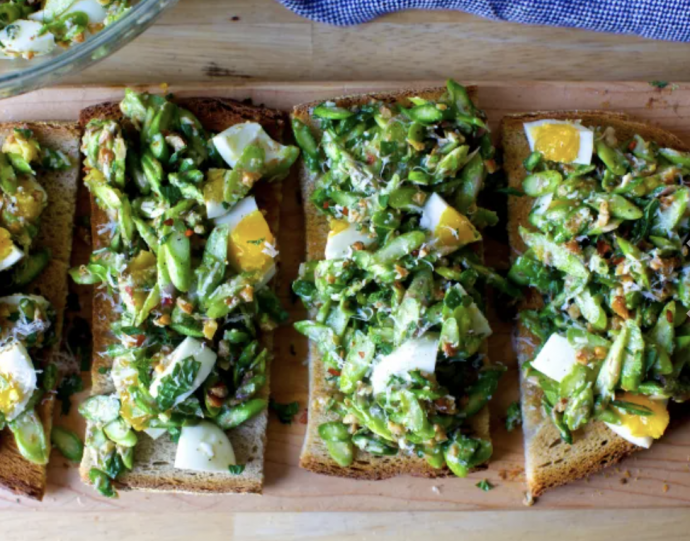 Tender, crisp asparagus spears are blanched to perfection, preserving their vibrant green color and delightful crunch. They are then paired with hard-boiled eggs, creating a rich and creamy contrast. But the real magic happens when you add toasted walnuts for a satisfying crunch and fresh mint leaves that provide a burst of refreshing herbaceousness.
A simple yet zesty lemon vinaigrette ties everything together, elevating this salad into a delightful medley of springtime goodness. Whether you serve it as a light lunch, a side dish at a barbecue, or a refreshing starter at your next dinner party, this Asparagus and Egg Salad is a testament to the beauty of seasonal eating. So, grab your apron and savor the taste of spring!
Ingredients
4 large eggs, cold from fridge
1/2 cup (1 ounce or 30 grams) grated parmesan cheese
1/2 cup (2 ounces or 55 grams) finely chopped lightly well-toasted walnuts
1 teaspoon finely grated lemon zest
Kosher salt and freshly ground black pepper
Dried chile flakes
1 pound asparagus, any thickness, tough ends trimmed
About 1/4 cup fresh lemon juice
1/4 cup lightly packed fresh mint leaves, chopped
1/4 cup olive oil, preferably extra-virgin