No Bake Strawberry Shortcake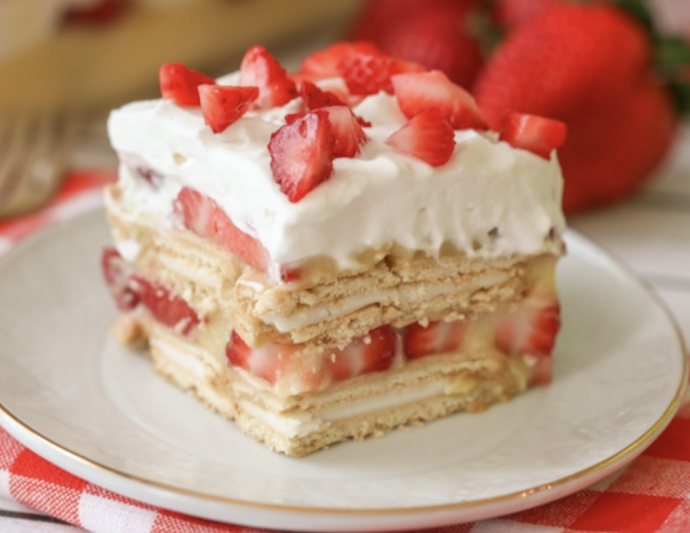 No Bake Strawberry Shortcake Has Layers Of Cream Filled Cookies, Vanilla Pudding, And Strawberries. It's The Perfect Cool Dessert!
Strawberries are perfectly ripe when they are a pure, deep red. There shouldn't be any white or green spots, this means that they were picked too early and are not quite ripe enough. The red they are the better, just make sure they aren't too soft or they are more likely to mold. If you have accidently purchased unripe strawberries just mix the cut strawberries with a no calorie sweetener or some sugar to give that sweetness it might need.
Ingredients:
2 small boxes instant vanilla pudding
1/2 cup strawberry juice
3 cups milk
1 tsp vanilla extract
2 packages Vienna Fingers
1 lb strawberries fresh, hulled and chopped
2 cups heavy whipping cream
1/2 cup powdered sugar