Pork Loin with Wine and Herb Gravy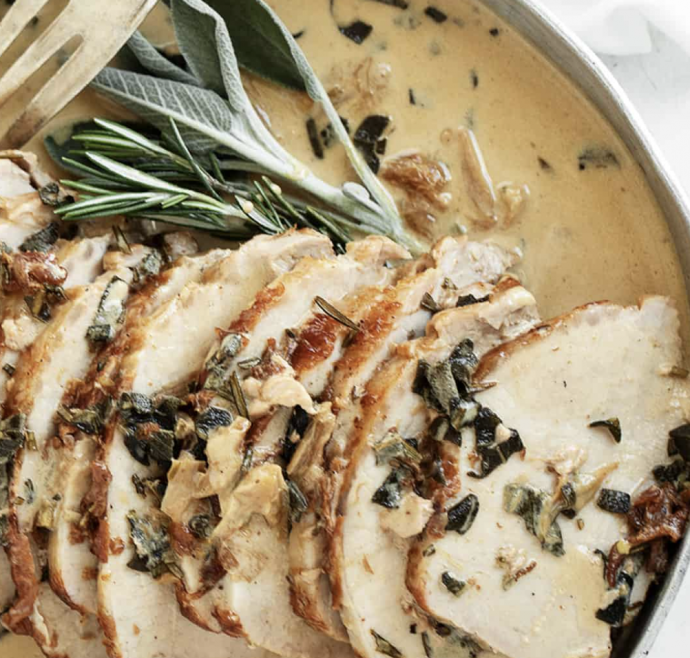 This is the pork loin recipe that will turn you into a pork loin lover! The pork loin cooks together with wine, garlic and fresh herbs to juicy and never dry texture, and is served with a creamy pan sauce.
Ingredients:
1/4 cup olive or vegetable oil
5 cloves garlic, peeled and sliced in half lengthwise
2 Tablespoons fresh rosemary leaves, chopped
1/4 cup fresh sage leaves, roughly chopped
2 lb. boneless, centre-cut, pork loin roast, *see notes
1 1/4 cups dry white wine, plus a bit more to deglaze pan
Salt and freshly ground black pepper
1/2 cup chicken broth
1/2 cup heavy whipping cream, 35% b.f.