Chinese Scallion Pancakes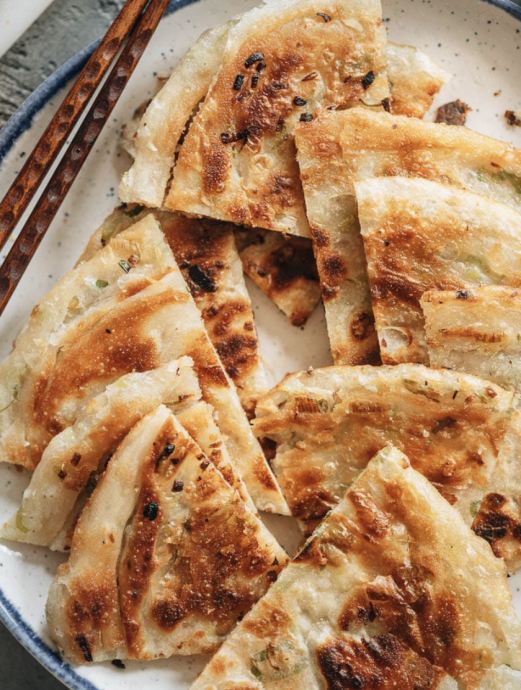 Super crispy and flaky on the outside and slightly chewy inside, my dim sum favorite, scallion pancakes, make a wonderful snack that you'll love!
Chinese scallion pancakes are always such a hit at dim sum. You've likely seen them as an appetizer or side dish to go with all those stir-fry dishes that you love. But did you know you can make an even tastier version at home?
The secret to scallion pancakes is the crispy, flaky exterior that gives way to a slightly chewy interior of thin layers. When fresh-off-the-stove, it is extra crunchy and addictively fragrant. They are such a treat that you can enjoy them on their own, and they're perfect for snacking. And your kids will adore them!
Ingredients:
Dough
2 cups (300 g) all-purpose flour
1/2 teaspoon salt
1/2 cup boiling water
1/4 cup cool water
Filling
1/4 cup + 2 tablespoons (50 g) all-purpose flour
1/4 cup peanut oil (or your favorite oil like olive oil, melted coconut oil, melted butter, or melted chicken fat etc.)
3/4 teaspoon salt
8 to 10 green onions , split down the middle and chopped (yield 1 cup)
Cooking
Vegetable oil for pan frying
Dipping Sauce (Optional)
1 1/2 tablespoon soy sauce
1 tablespoon Chinkiang vinegar (or rice vinegar)
1/4 teaspoon sugar