Pecan Crusted Chicken Tenders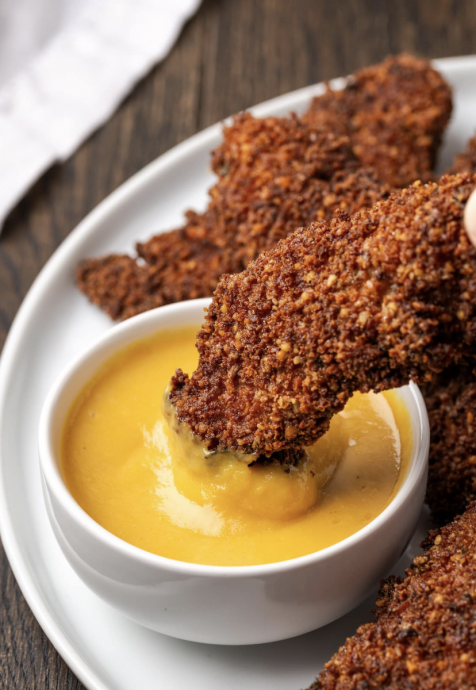 Pecan crusted chicken tenders are extra crunchy and so satisfying! Tender and juicy buttermilk chicken strips coated in toasty pecans are a fun twist on a classic, perfect for dipping.
Looking to satisfy a craving for crunch? These pecan crusted chicken tenders are the answer. I thought I know what crispy was, and then I made these. This recipe is perfection from the inside out. Juicy, tender chicken tenders dredged in buttermilk, then loaded up with breading and deep fried until golden.
Ingredients:
2 pounds boneless chicken tenderloins *see note
2 teaspoons kosher salt, divided
2 teaspoons fresh ground black pepper, divided
1 1/2 cup pecan halves
1 tablespoon dried parsley flakes
1 teaspoon garlic powder
1/4 teaspoon cayenne pepper
1/4 cup all purpose flour
1 1/2 cup Panko breadcrumbs
1/2 cup buttermilk
2 eggs
Vegetable or Canola oil to fry