Apple Pie Spice Drop Cookies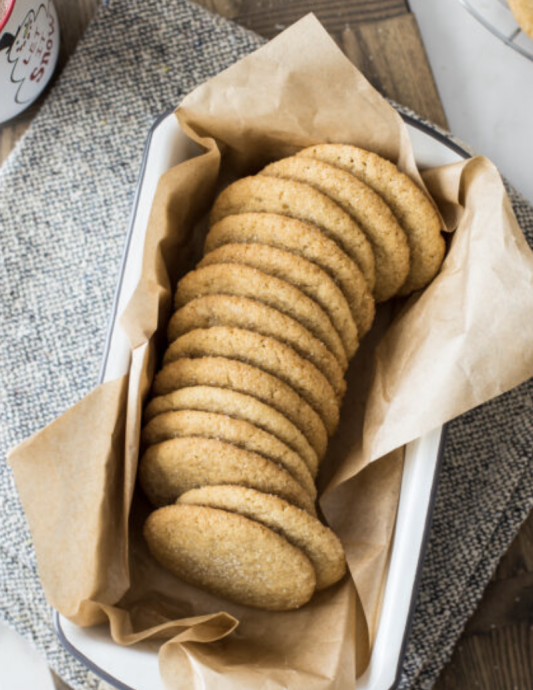 These Apple Pie Spice Drop Cookies have the flavors of your favorite classic dessert, all wrapped up in one delicious cookie!
Cookie season is right around the corner folks, so let's start a little early with the perfect little drop cookie for fall, these Apple Pie Spice Drop Cookies
These cookies are warm and cozy with just the right amount of apple pie spice. They're delish and you're going to love them!
These warm spices come together to make a super simple delicious drop cookie.
And who doesn't like an easy drop cookie when you're busier than busy and need to crank out a few dozen cookies to gobble on your own (no judgement here) or for a party you're headed to??
The dough takes minutes to prepare and there's no need to chill. Just scoop, flatten a bit with the bottom of a glass, sprinkle with some pretty pure cane sugar and bake.
Ingredients:
2 1/4 cups all-purpose flour
1 1/2 tsp. ground cinnamon
3/4 tsp. nutmeg
1/2 tsp. allspice
1/4 tsp. ground ginger
1 tsp. baking powder
1/2 tsp. baking soda
1/2 tsp. salt
3/4 cup (1 1/2 sticks) unsalted butter, room temperature
1 cup granulated sugar
1 large egg
1/4 cup unsweetened applesauce
1 tsp. vanilla extract
1/2 cup pure cane sugar, for rolling