Espresso Chocolate Sablés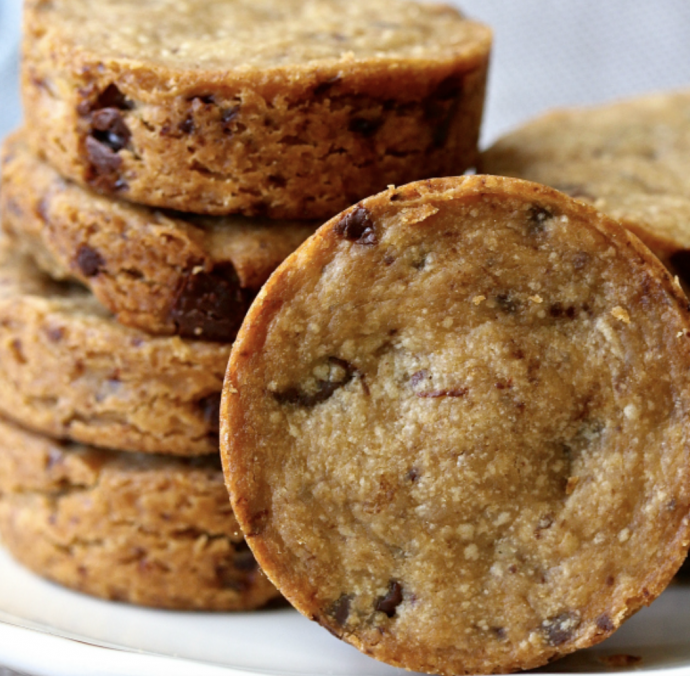 These Espresso Chocolate Sablés are filled with the rich flavor of coffee and chocolate, and have a wonderful crumbly texture.
These cookies are made with a "coffee extract" made with 1 1/2 tablespoons of instant espresso mixed with just 1 tablespoon of boiling water. The combination of the espresso flavor in the dough, and the chopped bittersweet chocolate is lovely, and not overly sweet.
These Espresso Chocolate Sablés are a lovely little crumbly nibble and definitely the perfect cookie for grown ups. They are perfect with coffee, but if you'd rather have a glass of milk, I totally get it.
Ingredients:
1 1/2 tablespoons instant espresso
1 tablespoon boiling water
8 ounces (226 grams) unsalted room temperature butter, cut into pieces
2/3 cups (80 grams) powdered sugar
1/2 teaspoon fine sea salt
1/16 teaspoon (pinch) of cinnamon
3/4 teaspoon vanilla
2 cups (272 grams) unbleached all purpose flour
4 ounces (113) grams bittersweet chocolate, finely chopped