Pizza Salad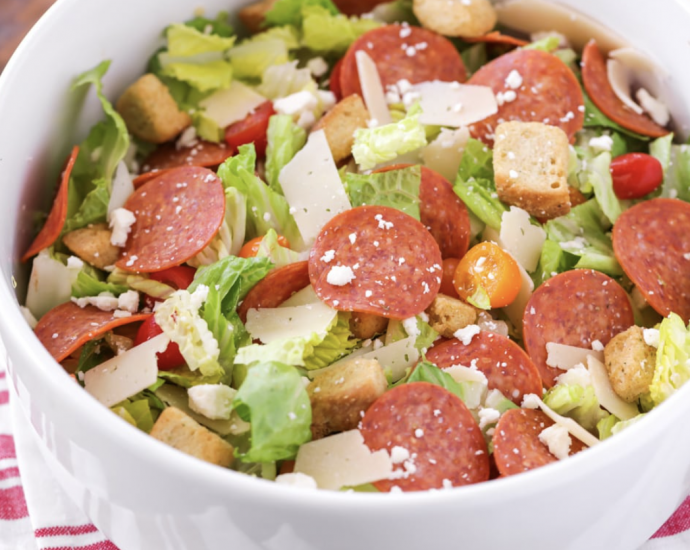 Pizza Salad is hearty & refreshing. All of the flavors of pizza are served on a bed of greens and topped with a homemade herb dressing!
Pizza Salad is so tasty and has some of my favorite ingredients including cannellini beans, pepperoni, Feta, and Parmesan cheese.
You can make a homemade Herb dressing (in the recipe below) or Italian dressing is great with it too!
Ingredients:
Salad
10 oz salad
1 cup grape tomatoes halved
15 oz cannellini beans rinsed and drained
1 cup pepperoni slices
1/2 cup feta cheese
1/2 cup shaved parmesan cheese
2 cups croutons
Herb Dressing (or Italian Dressing)
1/2 cup olive oil extra virgin
1/2 cup white balsamic vinegar
1/4 cup parsley chopped
1/4 cup basil chopped
2 teaspoon minced garlic minced
1 teaspoon sea salt
1/2 teaspoon garlic pepper