Pecan Pie Cobbler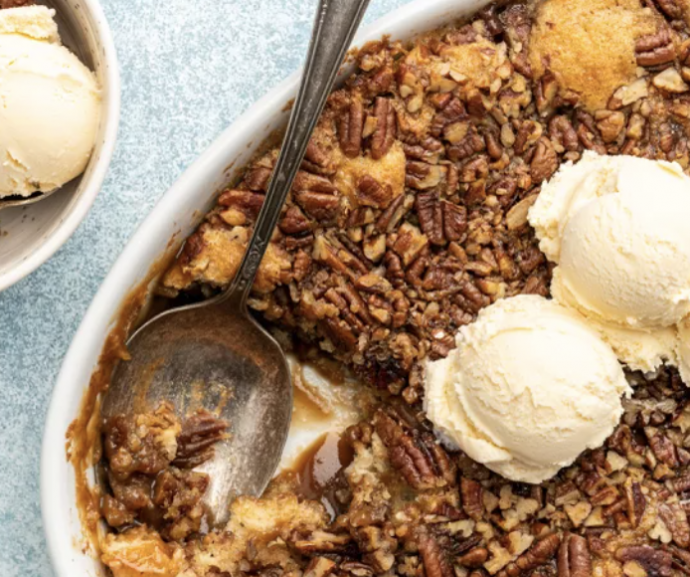 If you love the sticky sweet texture of a pecan pie, but also enjoy the doughy goodness of a cobbler, you will swoon for this pecan pie cobbler.
The dessert looks fancy, but it is extremely easy to make. Melt butter directly in a casserole dish and pour a simple batter on top. Then sprinkle with brown sugar and pecans. The magic happens when you pour boiling water all over the top. This seems strange, but don't worry. When you open the oven door once it's baked, all will be revealed.
The dessert bakes up perfectly, with a crunchy texture from the pecans interspersed with soft pillows of cobbler. If it still seems a bit wobbly when it comes out of the oven, it's okay; this cobbler firms up as it cools. Once set, simply scoop the cobbler and serve with a dollop of whipped cream or ice cream. It's a great dessert to feed a crowd, and a great addition to your holiday spread—should you chose to vary your offerings.
Ingredients: