Easy Vegan Mozzarella Sticks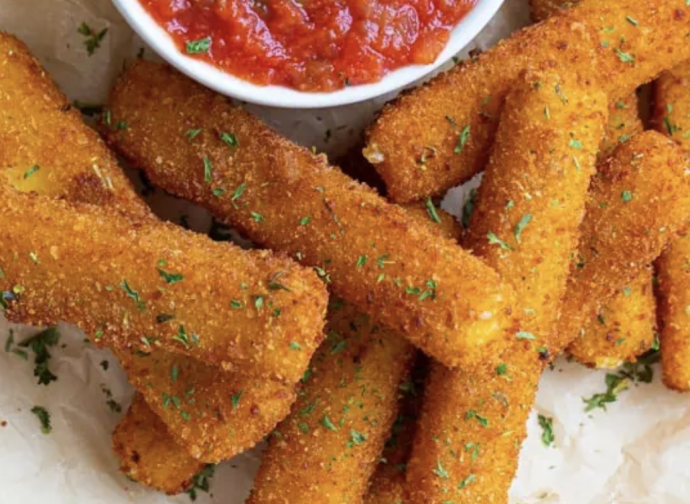 These homemade vegan mozzarella sticks are incredibly delicious–cheesy, crispy, and fried to a golden brown!
It's hard to come by any dairy-free and egg-free mozzarella sticks in the stores, so I wanted to share a super easy recipe to make at home.
These plant-based mozzarella sticks are made with simple pantry ingredients like flour, breadcrumbs, and spices. If you have access to dairy-free milk and dairy-free cheese (block or slices), then you're ready to go!
Ingredients:
1 Block (7oz.) Vegan Cheese*
1/3 Cup All-Purpose Flour + 2 Tbsp
1/2 Cup Soy Milk
1/2 Cup Breadcrumbs
2 Tsp Italian Seasoning
1/2 Tsp Garlic Powder
1/2 Tsp Onion Powder
1/2 Tsp Salt
Marinara Sauce for Serving