Beef Birria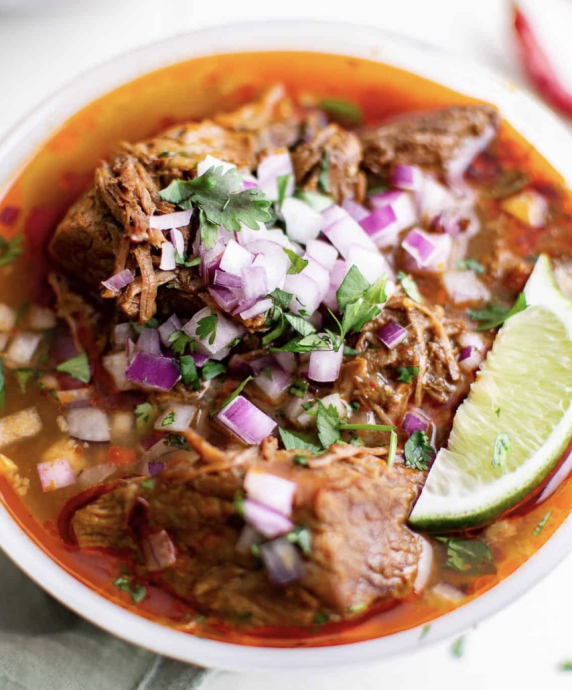 Are you ready to embark on a culinary adventure filled with rich, flavorful broth and delicious, hearty Mexican stew? This homemade Beef Birria recipe is your gateway to a mouthwatering experience that's best enjoyed with fresh cilantro, chopped red onions, and a generous squeeze of zesty lime juice. The secret to taking your taste buds on this extraordinary journey lies in the art of making Beef Birria.
Ingredients in Beef Birria Before you begin your culinary expedition, let's gather the key ingredients that make Beef Birria truly special:
Beef: For this beef birria recipe, we're using chuck roast. However, you can explore other options such as beef short ribs, oxtail, beef shank, lamb, goat, or even a combination of these meats.
Peppers: We're relying on the delightful flavors of guajillo chiles and chile de arbol in this recipe. If you prefer variations, feel free to experiment with pasilla chiles, ancho chiles, or morita chiles.
Beef Stock: To enhance the flavor of the consommé, we're adding beef stock, although you can use water for a delicious result.
Spices: The magic of Beef Birria comes from a combination of warm spices, including Mexican oregano, cumin, chili powder, cloves, and bay leaves.