Pumpkin Hand Pies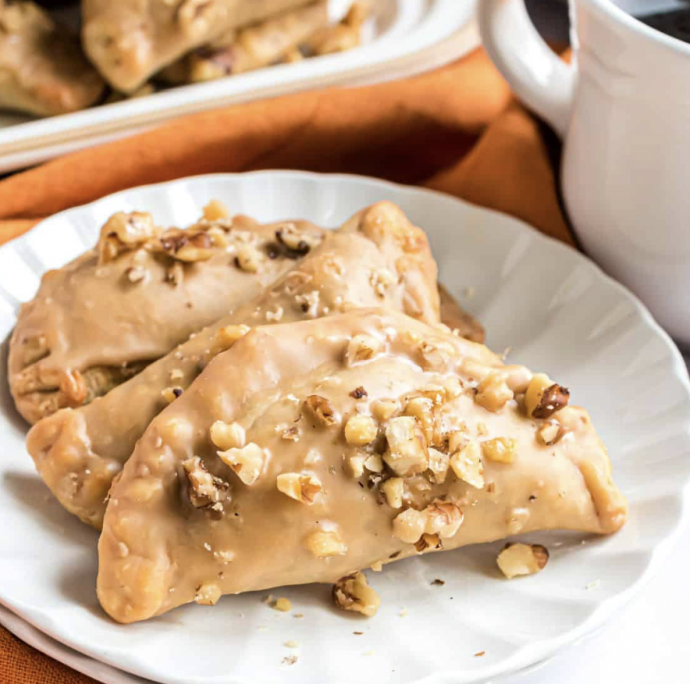 Take homemade pumpkin pie anywhere you go with this pumpkin hand pies recipe.
These sweet, autumnal hand pies are perfect for potlucks and holiday parties.
Quick and easy with minimal ingredients.
Real pumpkin and fall spices for a flavorful filling.
Chopped walnuts add a delightful nuttiness to each hand pie.
A luscious maple glaze coats each hand pie, combining beautifully with the pumpkin flavor.
Ingredients
For the Hand Pies:
1 box refrigerated pie crust 14.1 ounce
1 cup pumpkin puree
¼ cup light brown sugar packed
¼ teaspoon allspice
½ teaspoon cinnamon
⅓ cup chopped walnuts
1 egg white beaten
For the glaze:
1 ¼ cup powdered sugar
1 teaspoon maple flavoring
2 Tablespoons milk
¼ cup walnuts chopped