Peanut Butter No Bake Cookies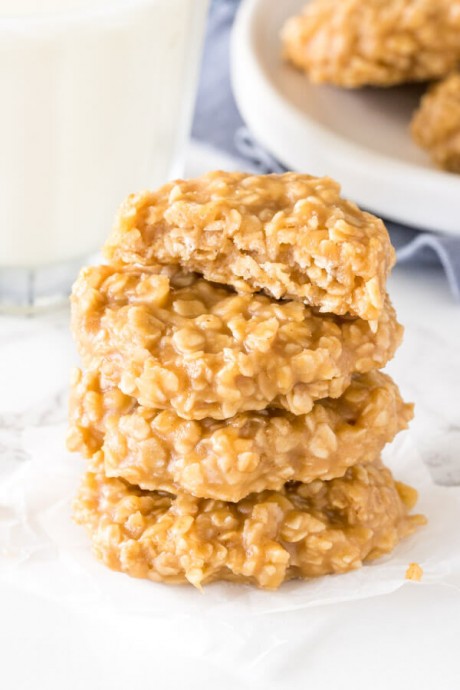 Peanut butter no bake cookies are filled with peanut butter and oatmeal for the perfect chewy cookie. These no-bake peanut butter oatmeal cookies might be my new favorite peanut butter recipe. They're chewy, filled with peanut butter, and you likely have all the ingredients in your pantry.
I've made chocolate peanut butter no-bake cookies before and haystack cookies (aka chocolate coconut no-bake cookies) before. But today we're making their peanut butter cousin. Pro Tip: Make sure the butter, sugar and milk are truly boiling for a full 2 minutes. Otherwise, the cookies won't set. It's really important to constantly whisk so the milk doesn't burn. Variations: This recipe is infinitely adaptable and delicious. You can: Use crunchy peanut butter for more texture. Add in 1/2 cup shredded coconut. Mix in 1/2 cup mini chocolate chips. Or even dip the bottom of each cookie in melted chocolate after they've hardened. Easy to make, only 6 simple ingredients, and completely addictive.
Ingredients:
1/2 cup unsalted butter
2 cups granulated sugar
1/2 cup milk
1 cup peanut butter
1 tsp vanilla extract
3 1/2 cups oats quick oats or old-fashioned