Roasted Red Pepper and Tomato Soup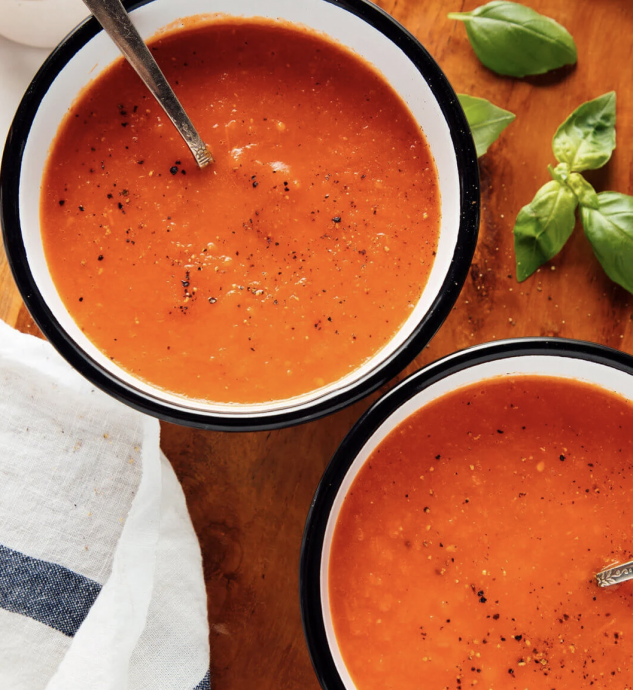 This roasted red pepper and tomato soup is more than just a recipe—it's a celebration of the end of the summer heat. It's the option in between gazpacho and creamy tomato soup. As the temperature finally calms down, I implore you to make this soup with the last ripe bell peppers and tomatoes.
Ingredients:
Tomatoes: 8 to 9 medium-sized, cored and quartered.
Red Bell Peppers: 3, seeded and quartered.
Onions: 2 small, cut into wedges.
Extra Virgin Olive Oil: 2 tablespoons, divided.
Garlic: 6 cloves, unpeeled.
Vegetable Broth: 4 cups (32 ounces).
Smoked Paprika: ¼ teaspoon.
Cayenne Pepper: A pinch (optional).
Salt and Pepper: To taste.